Police shooting of boy spurs more protests, appeals
Legal Compliance
Protesters demonstrated Friday for a third day over the fatal police shooting in Pennsylvania of an unarmed black teen fleeing a traffic stop as they sought to get the attention of a nation engrossed by the immigration debate, and to pressure officials to charge the officer.

Hundreds of marchers chanting "Who did this? The police did this" shut down a Pittsburgh area highway in the early morning hours, and a small group staged a sit-in outside the district attorney's office later in the day.

Demands for answers to why a police officer shot 17-year-old Antwon Rose Jr. seconds after he bolted from a car grew with an emotional speech by state Rep. Jake Wheatley at the state Capitol, and a videotaped appeal by the legislator and two other black Pittsburgh area lawmakers for a "thorough and transparent investigation that builds community."

"My heart is heavy right now," Wheatley said , decrying both Rose's death and the street violence that earlier in the week left a young rapper dead. "We cannot casually keep closing our eyes and ears to the fact there's a group of people whose lives seemingly don't matter."

Rose was shot Tuesday night in East Pittsburgh, a suburb of Pittsburgh, after the car he was riding in was pulled over by Officer Michael Rosfeld because it matched the description of a car wanted in a shooting in a nearby town, police said. The car had bullet damage to a back window.

As Rosfeld was taking the driver into custody, a video taken from a nearby house shows Rose and a second passenger running from the car. Three gunshots can be heard, and the passengers can be seen either falling or crouching as they pass between houses. It is unclear from the video if Rosfeld yelled for them to stop.



Related listings
Legal Compliance

06/15/2018

The Kansas Supreme Court has postponed a decision on whether the state can execute a man convicted of kidnapping, raping and strangling a 19-year-old college student.The high court on Friday upheld the capital murder conviction of Justin Eugene Thurb...

Legal Compliance

06/13/2018

The Ohio Supreme Court plans to hear arguments in a dispute over promotions including bobbleheads and other items offered by the Cincinnati Reds to ticket buyers.At issue is whether the Reds are exempt from paying tax on the purchase of the promotion...

Legal Compliance

06/07/2018

An Arizona appeals court on Thursday upheld a Phoenix anti-discrimination law that makes it illegal for businesses to refuse service to same-sex couples because of religion.The ruling comes days after the U.S. Supreme Court sided with a Colorado bake...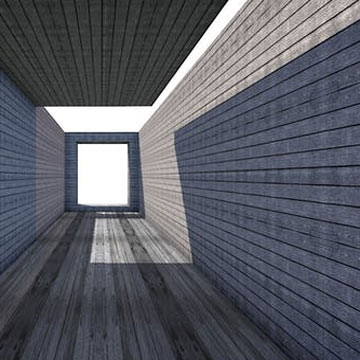 Is Now the Time to Really Call a Special Education Lawyer?
IDEA, FAPE, CHILD FIND and IEPs: The Individuals with Disabilities Education Act (IDEA) guarantees all children with disabilities to a free appropriate public education (FAPE). FAPE starts with a school's responsibility to identify that a child has a disability (Child Find) and create an Individualized Education Program (IEP) to suit the needs of the child. Parents need to be persistent, dedicated and above all else aware of the many services and accommodations that their child is entitled to under the law. As early as this point within your child's special education, many parents will often find themselves in the situation asking, "is now the time to really call a special education lawyer?" Here are a few things to consider when asking yourself that question.