Child remains found at New Mexico compound, man due in court
National Legal News
For months, neighbors worried about a squalid compound built along a remote New Mexico plain, saying they brought their concerns to authorities long before sheriff's officials first found 11 hungry children on the lot, and then the remains of a small boy.

Two men and three women also had been living at the compound, and were arrested following a raid Friday that came as officials searched for a missing Georgia boy with severe medical issues.

Medical examiners still must confirm whether the body found at the property in a second search on Monday is that of Abdul-ghani Wahhaj, who was 3 in December when police say his father took him from his mother in Jonesboro, Georgia.

The boy's father, Siraj Ibn Wahhaj, was among those arrested in the compound raid that has since resulted in the series of startling revelations on the outskirts of Amalia, a tiny town near the Colorado state line marked by scattered homes and sagebrush. Authorities said they found the father armed with multiple firearms, including an assault rifle.

Siraj Ibn Wahhaj was scheduled to appear in court Wednesday on a warrant from Georgia that seeks his extradition to face a charge of abducting his son from that state last December. He had expressed wanting to perform an exorcism on his son, the warrant said.

The group arrived in Amalia in December, with enough money to buy groceries and construction supplies, according to Tyler Anderson, a 41-year-old auto mechanic who lives nearby.

He said Tuesday he helped the newcomers install solar panels after they arrived but eventually stopped visiting.
Related listings
National Legal News

08/07/2018

Attorneys are asking the U.S. Supreme Court to stay the looming execution of a convicted child killer after the Tennessee Supreme Court and governor decided against a delay.In a filing Tuesday, federal public defender Kelley Henry and attorney Carl G...

National Legal News

08/07/2018

Myanmar has sharply rejected an attempt by the International Criminal Court to consider the country's culpability for activities that caused about 700,000 minority Rohingya Muslims to flee to Bangladesh for safety.The office of State Counsellor Aung ...

National Legal News

07/16/2018

A proposal for a high-voltage power line carrying wind energy across the Midwest received a jolt of new life Tuesday as the Missouri Supreme Court ruled that state regulators had wrongly rejected it.The ruling is a major victory in the quest by Clean...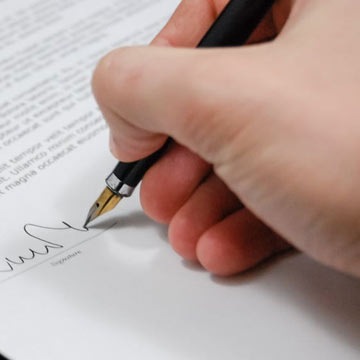 New Rochelle, New York Personal Injury Lawyers
If you or a loved one has been injured in an accident, contact Kommer, Bave & Ollman, LLP, in New Rochelle, New York, immediately. We can answer all your questions and work with you to determine if you have the grounds for a personal injury lawsuit. The attorneys at our firm are determined to resolve even the most difficult of cases. We will work closely with you to determine the best course of action to get your claim or case resolved in the most efficient way possible. We will fight for your right to compensation! No one should have to suffer a financial burden from the result of another person's carelessness. The attorneys at Kommer, Bave & Ollman, LLP will aggressively fight to ensure that justice is served on your behalf.