Kim Dotcom fights US extradition in New Zealand's top court
National Legal News
Internet entrepreneur Kim Dotcom and three of his former colleagues on Monday took their fight against being extradited to the U.S. to New Zealand's top court.

The Supreme Court began hearing arguments in the seven-year-old case after Dotcom and the others lost several previous court rulings.

But even if the men lose their latest appeal, they have legal options which could keep their case alive in the New Zealand court system and delay any extradition for several more years.

U.S. authorities in 2012 shut down Dotcom's file-sharing website Megaupload and filed charges of conspiracy, racketeering and money laundering. If found guilty, the men could face decades in prison.

Megaupload was once one of the internet's most popular sites. U.S. prosecutors say it raked in at least $175 million, mainly from people using it to illegally download songs, television shows and movies.

Ira Rothken, one of Dotcom's lawyers, said in an interview that if anyone did something illegal in relation to Megaupload, it was the users.

"This case is all about trying to hold Megaupload and Kim Dotcom and the others responsible for the acts of users," Rothken said. "And we're saying you can't do that. You can't do that in the United States and you can't do that in New Zealand."

The Supreme Court has scheduled five days to hear the appeal. After that, it could take them several months to issue their decision.

Should the Supreme Court uphold the earlier court rulings and find the men are eligible for extradition, then New Zealand's Justice Minister Andrew Little would need to make the final decision on whether the extraditions should proceed. And Little's decision could also be appealed in the courts.

Dotcom, who was arrested in 2012 during a dramatic police raid on his mansion and incarcerated for a month, was released on bail more than seven years ago.

In addition to Dotcom, who founded Megaupload and was its biggest shareholder, the U.S. is also seeking to extradite former Megaupload officers Mathias Ortmann, Bram van der Kolk and Finn Batato. The indictment was filed in the U.S. District Court in eastern Virginia.

Dotcom did not attend Monday's hearing, although the other three men did. Rothken said Dotcom was at his home in Queenstown and was being kept informed of developments.
Related listings
National Legal News

05/26/2019

A federal appeals court has ruled that the NFL's Tampa Bay Buccaneers is not entitled to damages from BP for the 2010 Deepwater Horizon oil spill.At issue were the accounting practices the team used to argue that the 2010 spill caused the team's reve...

National Legal News

05/20/2019

Former South African president Jacob Zuma is in court facing charges of corruption, money laundering and racketeering.Zuma, 77, appeared at the High Court in Pietermaritzburg in eastern KwaZulu-Natal province Monday on charges of receiving bribes whe...

National Legal News

05/03/2019

The Arizona Court of Appeals has ruled that the Costco warehouse store chain can be sued for privacy violations by a Phoenix-area man because a pharmacist joked with his ex-wife about an erectile dysfunction prescription he had never picked up.The ru...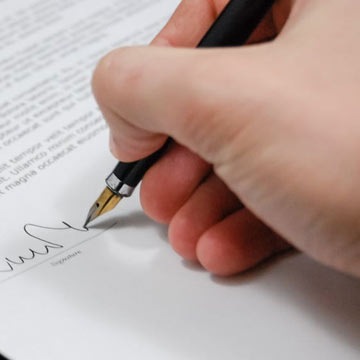 New Rochelle, New York Personal Injury Lawyers
If you or a loved one has been injured in an accident, contact Kommer, Bave & Ollman, LLP, in New Rochelle, New York, immediately. We can answer all your questions and work with you to determine if you have the grounds for a personal injury lawsuit. The attorneys at our firm are determined to resolve even the most difficult of cases. We will work closely with you to determine the best course of action to get your claim or case resolved in the most efficient way possible. We will fight for your right to compensation! No one should have to suffer a financial burden from the result of another person's carelessness. The attorneys at Kommer, Bave & Ollman, LLP will aggressively fight to ensure that justice is served on your behalf.