Supreme Court nominee Kavanaugh clears crucial Senate hurdle
National Legal News
A deeply divided Senate pushed Brett Kavanaugh's Supreme Court nomination past a key procedural hurdle Friday, setting up a likely final showdown this weekend in a battle that's seen claims of long-ago sexual assault by the nominee threaten President Donald Trump's effort to tip the court rightward for decades.

The Senate voted 51-49 to limit debate, effectively defeating Democratic efforts to scuttle the nomination with endless delays. With Republicans clinging to a two-vote majority, one Republican voted to stop the nomination, one Democrat to send it further.

Of the four lawmakers who had not revealed their decisions until Friday, Republican Sens. Susan Collins of Maine and Jeff Flake of Arizona voted yes, as did Democrat Joe Manchin of West Virginia. Republican Lisa Murkowski of Alaska voted not to send the nomination to the full Senate.

Lawmakers might vote differently on the climactic confirmation roll call, and Collins told reporters that she wouldn't rule out doing so. That left unclear whether Friday's tally signaled that the 53-year-old federal appellate judge was on his way to the nation's highest court. Confirmation would be a crowning achievement for Trump, his conservative base and Senate Majority Leader Mitch McConnell, R-Ky.

The vote occurred a day after the Senate received a roughly 50-page FBI report on the sexual assault allegations, which Trump ordered only after wavering GOP senators forced him to do so.

Republicans said the secret document — which described interviews agents conducted with 10 witnesses — failed to find anyone who could corroborate allegations by his two chief accusers, Christine Blasey Ford and Deborah Ramirez. Democrats belittled the bureau's findings, saying agents constrained by the White House hadn't reached out to numerous other people with potentially important information.

The vote also occurred against a backdrop of smoldering resentment by partisans on both sides. That fury was reflected openly by thousands of boisterous anti-Kavanaugh demonstrators who bounced around the Capitol complex for days, confronting senators in office buildings and even reportedly near their homes.

President Trump and his conservative allies now see their effort to confirm Judge Brett M. Kavanaugh as central to salvaging the Republican Party's fortunes in the midterm elections, and hope to use the fervent liberal opposition to his nomination to the Supreme Court as a graphic example of the threat posed by a Democratic return to power in Congress.

The increasingly aggressive attacks on Judge Kavanaugh's main accuser and the dark warnings about Democrats from his supporters are part of an effort to harness Republicans' outrage over what they see as a Democratic plot to steal a pivotal Supreme Court seat.

"What the Kavanaugh controversy has done is increase Republican voting intensity so that it is approaching Democratic intensity, which is already through the roof," said Whit Ayres, a Republican pollster. "Republicans perceive that Judge Kavanaugh is a man who has led an upright and honorable life, certainly as an adult, and feel like his reputation is being trashed and his nomination is being railroaded."

But even as Senate Republicans are increasingly confident that Judge Kavanaugh will be confirmed, some party leaders fear his confirmation could dissipate some of the anger and sap the party of a powerful source of energy.
Related listings
National Legal News

09/22/2018

The wife of a gunman killed after he opened fire at a Pennsylvania municipal building Wednesday said in a social media post that she was OK but did not say whether she had been injured in the shooting.Crystal Dowdell, 39, posted on her Facebook accou...

National Legal News

09/13/2018

The European Union's top diplomat says the bloc remains a staunch supporter of the International Criminal Court despite U.S. condemnation of the tribunal.EU foreign policy chief Federica Mogherini said Thursday that "we will continue to fully and str...

National Legal News

09/08/2018

Senators began the fourth and final day of hearings for Supreme Court nominee Brett Kavanaugh on Friday, but with the nominee finished answering questions the day they seemed unlikely to alter his path to confirmation.Senate Democrats worked into the...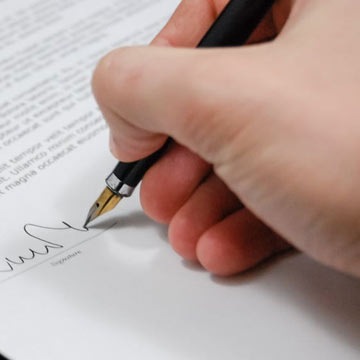 New Rochelle, New York Personal Injury Lawyers
If you or a loved one has been injured in an accident, contact Kommer, Bave & Ollman, LLP, in New Rochelle, New York, immediately. We can answer all your questions and work with you to determine if you have the grounds for a personal injury lawsuit. The attorneys at our firm are determined to resolve even the most difficult of cases. We will work closely with you to determine the best course of action to get your claim or case resolved in the most efficient way possible. We will fight for your right to compensation! No one should have to suffer a financial burden from the result of another person's carelessness. The attorneys at Kommer, Bave & Ollman, LLP will aggressively fight to ensure that justice is served on your behalf.