High court pick Kavanaugh and his carefully constructed life
U.S. Court Watch
Judge Brett Kavanaugh's life seems as carefully constructed as the Supreme Court arguments he will hear if he is confirmed to the high court. He checks all the boxes of the ways of Washington, or at least the way Washington used to be.

He's a team player — the conservative team — stepping up to make a play at key moments in politics, government and the law dating to the Bill Clinton era and the salacious dramas of that time.

Yet in a capital and a country where politics has become poisonously tribal, Kavanaugh has tried to cover his bases, as Washington insiders have long done. He's got liberal friends, associates and role models. He was a complicated figure in the scandal-ridden 1990s, by turns zealous and restrained as an investigator.

If he wins confirmation, he'll be seated with Justice Elena Kagan, the Obama-era solicitor general who hired him to teach at Harvard when she was law school dean, as well as with his prep school mate, Justice Neil Gorsuch. Kavanaugh's law clerks have gone on to work for liberal justices. He's served with Justice Ruth Bader Ginsburg in mock trials of characters in Shakespeare plays, a night out from the real-life dramas.

Amateur athlete, doer of Catholic good works, basketball-coaching dad, Yale degrees, progression from lawyer to White House aide to judge — it's all there in a rarefied life of talent and privilege, though strikingly not one of great personal wealth.

The only skeleton in Kavanaugh's closet that the White House has owned up to is as American as apple pie.

Spending on baseball games helped drive him into debt one year, the White House said. He's also been ribbed for hoarding gummy bears when he worked as an aide to President George W. Bush. Because Republicans are not releasing critical documents for the hearings, it remains to be seen if anything else is rattling around.

With some ideological mashup, Kavanaugh's judicial record has been conservative in the main, reflecting views that could swing the court right on abortion, gay rights, executive power and more for decades to come.

Kavanaugh heads into the confirmation hearings, which begin Tuesday before the Senate Judiciary Committee, representing the hopes of President Donald Trump and the right that he will do just that.

Kavanaugh, who's 53, has seen a steady career progression: law clerk for federal appeals judges, fellowship with then-Solicitor General Starr, law clerk for Justice Anthony Kennedy (with Gorsuch), associate counsel in the Starr investigation, law-firm partner, Bush White House associate counsel, White House staff secretary, judge. He first dated Ashley Estes, then Bush's personal secretary, Sept. 10, 2001; they married in 2004 and have two daughters.
Related listings
U.S. Court Watch

09/07/2018

A Philippine senator who has taken refuge in the Senate to avoid an arrest order by President Rodrigo Duterte asked the Supreme Court on Thursday to declare the order illegal and called on the military to defy it.Sen. Antonio Trillanes IV, Duterte's ...

U.S. Court Watch

08/30/2018

The question of whether Washington voters will have their say on a measure designed to make it easier to prosecute police for negligent shootings might not be over after all.One day after ruling that Initiative 940 should appear on the November ballo...

U.S. Court Watch

08/16/2018

A pop singer and prominent critic of Uganda's government was charged with unlawful possession of firearms and ammunition in a military court on Thursday for his alleged role in clashes in which the longtime president's motorcade was attacked by peopl...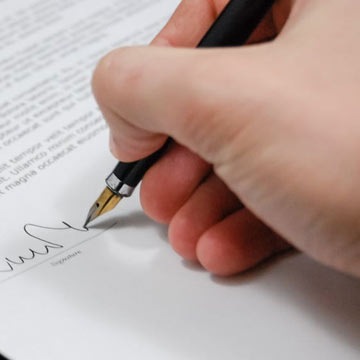 New Rochelle, New York Personal Injury Lawyers
If you or a loved one has been injured in an accident, contact Kommer, Bave & Ollman, LLP, in New Rochelle, New York, immediately. We can answer all your questions and work with you to determine if you have the grounds for a personal injury lawsuit. The attorneys at our firm are determined to resolve even the most difficult of cases. We will work closely with you to determine the best course of action to get your claim or case resolved in the most efficient way possible. We will fight for your right to compensation! No one should have to suffer a financial burden from the result of another person's carelessness. The attorneys at Kommer, Bave & Ollman, LLP will aggressively fight to ensure that justice is served on your behalf.