Court orders Japan company to pay 4 Koreans for forced labor
Attorney Blogs
In a potentially far-reaching decision, South Korea's Supreme Court ruled that a major Japanese steelmaker should compensate four South Koreans for forced labor during Japan's colonial rule of the Korean Peninsula before the end of World War II.

The long-awaited ruling, delivered Tuesday after more than five years of deliberation at Seoul's top court, could have larger implications for similar lawsuits that are pending in South Korea and will likely trigger a diplomatic row between the Asian U.S. allies.

Japanese Prime Minister Shinzo Abe said Tokyo will respond "resolutely" to the ruling, which he described as "impossible in light of international law." He said the ruling violated a 1965 treaty between Seoul and Tokyo that was accompanied by Japanese payments to restore diplomatic ties. Japanese Foreign Minister Taro Kono said Japan could potentially take the case to the International Court of Justice.

"Today's ruling by the South Korean Supreme Court has one-sidedly and fundamentally damaged the legal foundation of Japan-South Korea relations," Kono said.

South Korean President Moon Jae-in had no immediate reaction to the ruling. South Korean Foreign Ministry spokesman Noh Kyu-duk said Tokyo and Seoul "should gather wisdom" to prevent the ruling from negatively affecting their relations.

The court said Japan's Nippon Steel & Sumitomo Metal Corp. should provide compensation of 100 million won ($87,680) to each of the four plaintiffs, who were forced to work at Japanese steel mills from 1941 to 1943. Among them, only 94-year-old Lee Chun-sik has survived the legal battle, which extended nearly 14 years.
Related listings
Attorney Blogs

10/02/2018

France's top court is ruling Wednesday in a case that may require some 1,700 women around the world to pay back compensation they received over rupture-prone breast implants.The decision is the latest in a years-long legal drama that has potential im...

Attorney Blogs

09/11/2018

The Nebraska Supreme Court has ruled that voters will decide in November whether to expand Medicaid in the state.The court's rejection of a Republican-led lawsuit Wednesday is a victory for advocates who say a vote favoring expansion would ensu...

Attorney Blogs

06/28/2018

Justice Anthony Kennedy's successor will have a chance over a likely decades-long career to tackle a host of big issues in the law and have a role in shaping the answers to them.Most court-watchers and interest groups are focused on abortion and whet...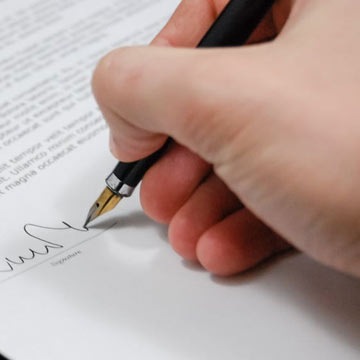 New Rochelle, New York Personal Injury Lawyers
If you or a loved one has been injured in an accident, contact Kommer, Bave & Ollman, LLP, in New Rochelle, New York, immediately. We can answer all your questions and work with you to determine if you have the grounds for a personal injury lawsuit. The attorneys at our firm are determined to resolve even the most difficult of cases. We will work closely with you to determine the best course of action to get your claim or case resolved in the most efficient way possible. We will fight for your right to compensation! No one should have to suffer a financial burden from the result of another person's carelessness. The attorneys at Kommer, Bave & Ollman, LLP will aggressively fight to ensure that justice is served on your behalf.
Business News