Texas executes Dallas man for killing ex-girlfriend in 1999
Attorney Blogs
A Dallas man was executed Tuesday for the 1999 slaying of his ex-girlfriend while he already was on parole for killing his estranged wife.

William Rayford, 64, became the nation's second inmate put to death this year, both in Texas, when he received lethal injection for beating, stabbing and strangling 44-year-old Carol Lynn Thomas Hall. Her body was found about 300 feet (91 meters) inside a drainage pipe behind her home in South Dallas' Oak Cliff area. Hall's 11-year-old son, Benjamin, also was stabbed in the attack but survived. He testified against Rayford.

Asked by the warden at the Texas Department of Criminal Justice Huntsville Unit if he had a final statement, Rayford apologized repeatedly to his victim's four children who watched through a window a few feet from him.

"Carol didn't deserve what I done," he said. "Please try to find it in your heart to forgive me. I am sorry. It has bothered me for a long time what I have done."

He said he has made mistakes and asked God to forgive him. "If this gives you closure and makes you feel better, I have no problem with this taking place," Rayford said.

As the lethal dose of pentobarbital began taking effect, he lifted his head from the pillow on the death chamber gurney, repeated that he was sorry and then said he was "going home."

He began to snore. Within seconds, all movement stopped. He was pronounced dead at 8:48 p.m., 13 minutes after the powerful sedative was injected.

Among the four witnesses present was the victim's son who was also stabbed in the attack. He and three siblings showed no emotion as they watched Rayford die. They declined interviews afterward.
Related listings
Attorney Blogs

11/26/2017

An appeals court in Chicago says a lower court in Indiana was right to refuse to permit a couple to rescind their guilty pleas in a tax case on grounds their prosecution caused them severe stress. The 7th U.S. Circuit Court of Appeals said stress was...

Attorney Blogs

11/25/2017

A Colorado court has overturned Weld County's approval of a $20 million concrete and asphalt plant currently under construction, saying the county had evidence the plant would violate noise standards. The Greeley Tribune reports the Colorado Court of...

Attorney Blogs

10/03/2017

As separatists in Catalonia jockeyed Friday to elude court rulings and find ways to deliver on their promise to declare independence, business giants hit back with plans to relocate their headquarters elsewhere in Spain amid the increasing political ...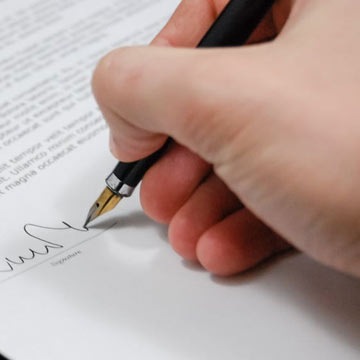 New Rochelle, New York Personal Injury Lawyers
If you or a loved one has been injured in an accident, contact Kommer, Bave & Ollman, LLP, in New Rochelle, New York, immediately. We can answer all your questions and work with you to determine if you have the grounds for a personal injury lawsuit. The attorneys at our firm are determined to resolve even the most difficult of cases. We will work closely with you to determine the best course of action to get your claim or case resolved in the most efficient way possible. We will fight for your right to compensation! No one should have to suffer a financial burden from the result of another person's carelessness. The attorneys at Kommer, Bave & Ollman, LLP will aggressively fight to ensure that justice is served on your behalf.
Business News