High court takes up challenges to drunken-driving test
Attorneys News
The Supreme Court will decide whether states can criminalize a driver's refusal to take an alcohol test even if police have not obtained a search warrant.

The justices on Friday agreed to hear three cases challenging laws in Minnesota and North Dakota that make it a crime for people arrested for drunken driving to refuse to take a test that can detect alcohol in blood, breath or urine.

At least a dozen states make it a crime to refuse to consent to warrantless alcohol testing. State supreme courts in Minnesota and North Dakota have ruled the laws don't violate constitutional rights.

The Supreme Court ruled in 2013 that police usually must try to obtain a search warrant before ordering blood tests for drunken-driving suspects. The high court said circumstances justifying an exception to the warrant requirement should be decided on a case-by-case basis.

In the case from Minnesota, police arrested William Bernard after his truck got stuck while trying to pull a boat out of a river in South Saint Paul. Police officers smelled alcohol on his breath and said his eyes were bloodshot. After Bernard refused to take a breath test, police took him into custody.

Bernard was charged with operating a motor vehicle under the influence of alcohol and a first-degree count of refusal to take a breath test, which carries a mandatory minimum sentence of three years in prison.

He argued that the refusal law violated his Fourth Amendment rights by criminalizing his refusal to submit to a search. A divided Minnesota Supreme Court upheld the law, finding that officers could have ordered a breath test without a warrant as a search incident to a valid arrest.

The North Dakota Supreme Court upheld similar challenges to its test refusal law, ruling that motorists are deemed to consent to alcohol testing. The court called the law a reasonable tool in discouraging drunk driving.

One of the two North Dakota cases the high court will hear involves Danny Birchfield, who was arrested after he drove his car into a ditch and failed a field sobriety test and a breath test. He declined to take to additional tests and was convicted under the state's refusal law, which counts as a misdemeanor for a first offense.

A second appeal from North Dakota comes from Steve Beylund, a driver who was stopped on suspicion of drunk driving and consented to a chemical alcohol test. Beylund later tried to suppress the evidence from that test, but lower courts declined.

In all three cases, the challengers argue that warrantless searches are justified only in "extraordinary circumstances." They say routine drunk driving investigations are among the most ordinary of law enforcement functions in which traditional privacy rights apply.
Related listings
Attorneys News

10/12/2015

A Georgia man accused of killing his toddler son by leaving him in a vehicle on a hot day is set to appear in court for a hearing. Cobb County Superior Court Judge Mary Staley is set to hear arguments on pretrial motions Monday in the case of Justin ...

Attorneys News

12/11/2014

The attorneys at the Davis Law Group, PLLC are former prosecutors who have dealt with a wide variety of cases, from minor traffic stops to homicide. As a criminal defense firm, we work in the Metro Detroit area, including Oakland, Wayne, and Macomb C...

Attorneys News

11/07/2014

Drummond Law Firm has a tremendous amount of experience in both the litigation and settlement of personal injury matters. When you become the victim of personal injury, it is important that you meet with an attorney who can help you defend your right...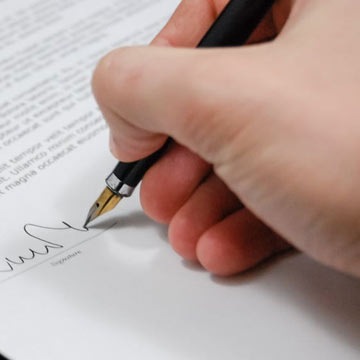 New Rochelle, New York Personal Injury Lawyers
If you or a loved one has been injured in an accident, contact Kommer, Bave & Ollman, LLP, in New Rochelle, New York, immediately. We can answer all your questions and work with you to determine if you have the grounds for a personal injury lawsuit. The attorneys at our firm are determined to resolve even the most difficult of cases. We will work closely with you to determine the best course of action to get your claim or case resolved in the most efficient way possible. We will fight for your right to compensation! No one should have to suffer a financial burden from the result of another person's carelessness. The attorneys at Kommer, Bave & Ollman, LLP will aggressively fight to ensure that justice is served on your behalf.
Business News