Kansas tells court broad support is reason to OK schools law
Bankruptcy
Lawyers for Kansas told the state Supreme Court on Monday that it should sign off on a new law boosting spending on public schools and end a protracted education funding lawsuit partly because the law has broad, bipartisan support.

Attorney General Derek Schmidt, a Republican, filed written legal arguments defending the new law. It contains Democratic Gov. Laura Kelly's proposal for an education funding increase of roughly $90 million a year and is aimed at satisfying a state Supreme Court ruling last year that education funding remained inadequate.

Four school districts sued the state in 2010, and their attorneys have said that the new law does not provide enough additional funding after the 2019-20 school year. Schmidt said the districts are seeking a "heckler's veto" after Kelly, many Republican lawmakers and the GOP-led State Board of Education agreed that the increase she sought would satisfy the court.

"This court should give great weight to the considered decisions of both the education officials and the people's representatives," Schmidt's written argument said. "That is particularly true here given the widespread, bipartisan consensus."

Attorneys for the four school districts asked in their own filing for the Supreme Court to order higher spending after the 2019-20 school year, give legislators another year to comply and keep the case open so that the state's actions can be monitored.
Related listings
A top official at the European Union's highest court advised Tuesday that Britain can unilaterally change its mind about leaving the European Union, boosting hopes among to pro-EU campaigners in the U.K. that Brexit can be stopped.Prime Minister Ther...

The Supreme Court has turned away a free-speech appeal from a former school lunch server in Minnesota who was charged with sexting a 15-year-old student. The justices did not comment Tuesday in allowing the criminal case against Krista Muccio to proc...

The mayor of a southern Indiana city is defending a rental inspection ordinance that's resulted in thousands of dollars in fines against property owners and is the subject of a lawsuit. Charlestown Mayor Bob Hall testified during Friday's daylong hea...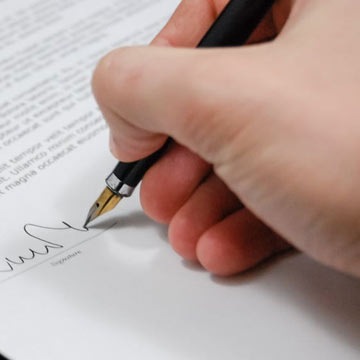 New Rochelle, New York Personal Injury Lawyers
If you or a loved one has been injured in an accident, contact Kommer, Bave & Ollman, LLP, in New Rochelle, New York, immediately. We can answer all your questions and work with you to determine if you have the grounds for a personal injury lawsuit. The attorneys at our firm are determined to resolve even the most difficult of cases. We will work closely with you to determine the best course of action to get your claim or case resolved in the most efficient way possible. We will fight for your right to compensation! No one should have to suffer a financial burden from the result of another person's carelessness. The attorneys at Kommer, Bave & Ollman, LLP will aggressively fight to ensure that justice is served on your behalf.
Business News