Trump moves to limit asylum; new rules challenged in court
Business Law
President Donald Trump issued a proclamation Friday to deny asylum to migrants who enter the country illegally, tightening the border as caravans of Central Americans slowly approach the United States. The plan was immediately challenged in court.

Trump invoked the same powers he used last year to impose a travel ban that was upheld by the Supreme Court. The new regulations are intended to circumvent laws stating that anyone is eligible for asylum no matter how he or she enters the country. About 70,000 people per year who enter the country illegally claim asylum, officials said.

"We need people in our country, but they have to come in legally," Trump said Friday as he departed for Paris.

The American Civil Liberties Union and other legal groups swiftly sued in federal court in Northern California to block the regulations, arguing the measures were illegal.

"The president is simply trying to run roughshod over Congress's decision to provide asylum to those in danger regardless of the manner of one's entry," said ACLU attorney Lee Gelernt.

The litigation also seeks to put the new rules on hold while the case progresses.

The regulations go into effect Saturday. They would be in place for at least three months but could be extended, and don't affect people already in the country. The Justice Department said in a statement the regulations were lawful.

Trump's announcement was the latest push to enforce a hard-line stance on immigration through regulatory changes and presidential orders, bypassing Congress, which has not passed any immigration law reform. But those efforts have been largely thwarted by legal challenges and, in the case of family separations this year, stymied by a global outcry that prompted Trump to retreat.
Related listings
North Carolina's Supreme Court is re-evaluating whether forcing sex offenders to be perpetually tracked by GPS-linked devices, sometimes for the rest of their lives, is justified or a Constitution-violating unreasonable search.The state's highest cou...

U.S. officials don't have to provide details about proposed shipments of extremely radioactive spent commercial nuclear fuel to the country's top government nuclear research laboratory in Idaho, a federal court has ruled.The ruling was a major setbac...

An appeals court in Cambodia on Thursday denied a second request for the release on bail of opposition leader Kem Sokha, who has been charged with treason.The court appearance in Phnom Penh by Kem Sokha, head of the Cambodia National Rescue Party, wa...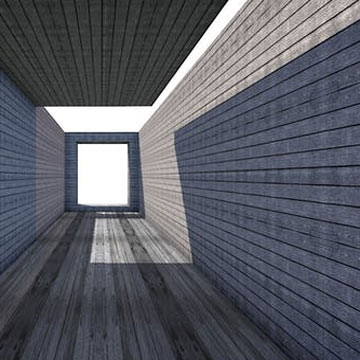 Is Now the Time to Really Call a Special Education Lawyer?
IDEA, FAPE, CHILD FIND and IEPs: The Individuals with Disabilities Education Act (IDEA) guarantees all children with disabilities to a free appropriate public education (FAPE). FAPE starts with a school's responsibility to identify that a child has a disability (Child Find) and create an Individualized Education Program (IEP) to suit the needs of the child. Parents need to be persistent, dedicated and above all else aware of the many services and accommodations that their child is entitled to under the law. As early as this point within your child's special education, many parents will often find themselves in the situation asking, "is now the time to really call a special education lawyer?" Here are a few things to consider when asking yourself that question.
Business News