Blind justice: No visual cues in high court phone cases
Court Alerts
On the evening before he was to argue a case before the Supreme Court years ago, Jeffrey Fisher broke his glasses. That left the very nearsighted lawyer with an unappealing choice. He could wear contacts and clearly see the justices but not his notes, or skip the contacts and see only his notes.

It wasn't hard to decide. "I couldn't imagine doing argument without seeing their faces," Fisher said.

He won't have a choice next month. Because of the coronavirus pandemic the high court is, for the first time in its 230-year history, holding arguments by telephone. Beyond not being able to see the justices' nods, frowns and hand gestures, the teleconference arguments in 10 cases over six days present a range of challenges, attorneys said, but also opportunities.

Roman Martinez, who will argue in a free speech case, said the lack of visual cues may change what sense is most important. "Maybe it will concentrate the mind on listening," he said.

The unprecedented decision to hold arguments by phone was an effort to help slow the spread of the virus. Most of the justices are at risk because of their age; six are over 65. And hearing arguments by phone allows them to decide significant cases by the court's traditional summer break.

The attorneys arguing before the court include lawyers for the federal government and states as well as those in private practice. Only a few are women. Most have made multiple arguments and are familiar to the justices, although at least one lawyer is giving his first argument before the court. The Trump administration's top Supreme Court lawyer, Solicitor General Noel Francisco, will argue twice.
Related listings
The Supreme Court refused Tuesday to consider a fast-track review of a lawsuit that threatens the Obama-era health care law, making it highly unlikely that the justices would decide the case before the 2020 election.The court denied a request by 20 m...

Tucked in a windowless room of Chicago's immigration court, one of the nation's largest legal advocacy groups for immigrants runs a free help desk. Their pace is dizzying. Most days, there's a line outside the door, with some cases ...

PolyMet Mining Inc. said Thursday it will ask the Minnesota Supreme Court to overturn a ruling that canceled three permits needed for its proposed copper-nickel mine in northeastern Minnesota.PolyMet President and CEO Jon Cherry said in a statement t...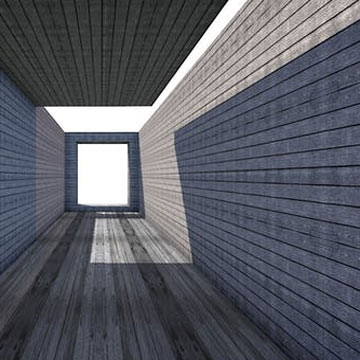 Is Now the Time to Really Call a Special Education Lawyer?
IDEA, FAPE, CHILD FIND and IEPs: The Individuals with Disabilities Education Act (IDEA) guarantees all children with disabilities to a free appropriate public education (FAPE). FAPE starts with a school's responsibility to identify that a child has a disability (Child Find) and create an Individualized Education Program (IEP) to suit the needs of the child. Parents need to be persistent, dedicated and above all else aware of the many services and accommodations that their child is entitled to under the law. As early as this point within your child's special education, many parents will often find themselves in the situation asking, "is now the time to really call a special education lawyer?" Here are a few things to consider when asking yourself that question.
Business News