Supreme Court rules against oil drilling platform workers
Court Alerts
The Supreme Court ruled unanimously Monday against workers on oil drilling platforms off California who argued they should be paid for the off-work time they spend on the platform, including sleeping.

The high court said that federal law applies to the workers and doesn't require them to be paid for nonworking time spent at their work location on the Outer Continental Shelf. The workers had argued that California law, which would require them to be compensated for that time, should apply.

Justice Clarence Thomas said in an opinion that "federal law is the only law" that applies on the Outer Continental Shelf and "there has never been any overlapping state and federal jurisdiction there." The question, he said, was whether federal law addressed the question of off-work time spent on the oil rig. He said it did and didn't require the workers to be paid.

The case before the Supreme Court involved Brian Newton, who worked on drilling platforms off California's coast near Santa Barbara from 2013 to 2015. Like others living and working on the platform, he worked 14-day shifts, spending 12 hours working and 12 hours off work but on standby, where he could not leave the platform.

In 2015, Newton filed a class action lawsuit arguing that his former employer, Parker Drilling, was violating California law by, among other things, failing to pay workers for the time they spent on standby, including the time they spent sleeping.

In making their ruling, the justices had to grapple with a 1953 law called the Outer Continental Shelf Lands Act. It says federal law applies on the Outer Continental Shelf. But the law also says the laws of the adjacent state are federal law to the extent they are "applicable and not inconsistent" with other federal law. If "federal law applies to a particular issue, state law is inapplicable," Thomas wrote.
Related listings
Brazil's supreme court officially made homophobia and transphobia crimes similar to racism on Thursday, with the final justices casting their votes in a ruling that comes amid fears the country's far-right administration is seeking to roll back LGBT ...

The Kansas Supreme Court signed off Friday on an increase in spending on public schools that the Democratic governor pushed through the Republican-controlled Legislature, but the justices refused to close the protracted education funding lawsuit that...

The Supreme Court is siding with a member of the Crow tribe who was fined for hunting elk in Wyoming's Bighorn National Forest.The Supreme Court on Monday sided with Clayvin Herrera. He argued that when his tribe gave up land in present-day Montana a...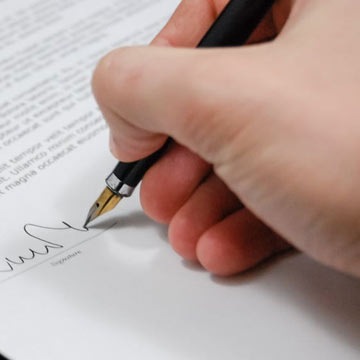 New Rochelle, New York Personal Injury Lawyers
If you or a loved one has been injured in an accident, contact Kommer, Bave & Ollman, LLP, in New Rochelle, New York, immediately. We can answer all your questions and work with you to determine if you have the grounds for a personal injury lawsuit. The attorneys at our firm are determined to resolve even the most difficult of cases. We will work closely with you to determine the best course of action to get your claim or case resolved in the most efficient way possible. We will fight for your right to compensation! No one should have to suffer a financial burden from the result of another person's carelessness. The attorneys at Kommer, Bave & Ollman, LLP will aggressively fight to ensure that justice is served on your behalf.
Business News