Bangladesh Supreme Court upholds bail for opposition leader
Criminal Law
Bangladesh's Supreme Court on Wednesday upheld a High Court's decision to grant bail to opposition leader and former Prime Minister

Khaleda Zia, who was jailed for five years on a corruption conviction.

Lawyers from both sides said the ruling does not necessarily mean Zia will be released from jail because she's been arrested in connection

with three other cases.

The government had appealed a March verdict by the High Court granting her bail for four months.

On Wednesday, the Supreme Court also ordered authorities to make a final decision by July 31 involving a separate appeal by Zia seeking

her release from jail.

Zia has been in jail for more than three months in the graft case for misusing power and embezzling about $250,000 involving a trust fund

named after her late husband, former President Ziaur Rahman. The conviction means that Zia, the archrival of Prime Minister Sheikh

Hasina, can be barred from running in December elections.

Zia's party says the February verdict was politically motivated, a charge the government has denied. Zia's Bangladesh Nationalist Party

has threatened to boycott the next elections, saying they will not join the polls without Zia.

In February, a trial court convicted Zia and also sentenced her son, Tarique Rahman, and four others to 10 years in prison for

involvement in the case. Rahman lives in London and was tried in absentia.

Bangladesh law says anyone imprisoned for more than two years cannot run for office for the next five years, but Law Minister Anisul Huq

had said the final decision rests with the higher courts.

Bangladesh politics are deeply fractious, with rivals Hasina and Zia ruling the country alternately since 1991, when democracy was

restored.

Both women came from political dynasties. Zia is the widow of Ziaur Rahman, a general-turned-president who was assassinated in 1981.

Hasina is the daughter of Sheikh Mujibur Rahman, the country's independence leader and first president, who was assassinated in 1975

along with most of his family members.
Related listings
A Vietnam War veteran who confessed five years ago to killing a 4-year-old girl in a 1968 hit-and-run was trying to protect children when a woman drove her car onto a baseball field in Maine during a game, striking and killing him.Screaming bystander...

Pakistan's Supreme Court gave police three days to arrest an absconding officer who is involved in killing an aspiring model in a 'fake shootout', a lawyer said Saturday.Attorney Nazeer Mehsud says suspended police officer Rao Anwar did not appear at...

Spain's top court said Saturday that Catalonia's fugitive ex-president must return to the country and be present in the regional parliament to receive the authority to form a new government.The Constitutional Court ruled that a session of Catalonia's...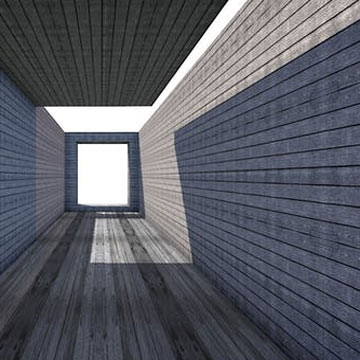 Is Now the Time to Really Call a Special Education Lawyer?
IDEA, FAPE, CHILD FIND and IEPs: The Individuals with Disabilities Education Act (IDEA) guarantees all children with disabilities to a free appropriate public education (FAPE). FAPE starts with a school's responsibility to identify that a child has a disability (Child Find) and create an Individualized Education Program (IEP) to suit the needs of the child. Parents need to be persistent, dedicated and above all else aware of the many services and accommodations that their child is entitled to under the law. As early as this point within your child's special education, many parents will often find themselves in the situation asking, "is now the time to really call a special education lawyer?" Here are a few things to consider when asking yourself that question.
Business News