N.Y. City Man Pleads Guilty for Human Trafficking
Criminal Law
A man from Queens, N.Y., pleaded guilty today to attempting to recruit a Korean woman whom he believed to be a minor to work as a prostitute, the Justice Department announced today.
Do Hyup Bae pleaded guilty to charges relating to the operation of a network of over 25 Korean-owned brothels that were located throughout the northeastern part of the United States, including New York, Massachusetts, Rhode Island, Connecticut, Pennsylvania, Maryland, Virginia and the District of Columbia. Several of these brothels were located in Queens, N.Y.
This case illustrates the complexity and scope of human trafficking operations, said Wan J. Kim, Assistant Attorney General for the Civil Rights Division. The Justice Department is committed to investigating and prosecuting those who would profit from the systematic abuse of others.
According to the superseding indictment, the brothels, which were operated under the cover of legitimate businesses, typically employed between two and eight prostitutes, the majority of whom were Korean nationals who had entered the country on tourist visas. The defendant faces a maximum sentence of up to 40 years in prison, a $250,000 fine and restitution payments for human trafficking charges.
The prosecution of individuals involved in human trafficking is a top priority of the Justice Department. In the last six fiscal years, the Civil Rights Division, in conjunction with U.S. Attorneys' Offices, has increased by six-fold the number of human trafficking cases filed in court, compared to the previous six years.
The case was investigated by special agents of the Federal Bureau of Investigation and U.S. Bureau of Immigration and Customs Enforcement. This case is being prosecuted by Trial Attorney Solette Magnelli of the Civil Rights Division and Assistant U.S. Attorney Pamela Chen of the Eastern District of New York.
Related listings
After a delay of nearly two months, former Enron CFO Andrew Fastow is going to prison in the federal correctional system. The purpose of the delay was to allow him to give a deposition in the securities fraud class action against the company's banks....

Authorities said Friday, that a scond man, identified as Charles Gamble, 24, was arrested and charged with assisting in the murder and cover-up of three people, discovered in a drainage pipe near a downtown apartment complex. According to Columbia Po...

U.S. Customs and Border Protection Border Patrol agents working in New Mexico made significant narcotics seizures this week by seizing more than 400 pounds of marijuana and 43 pounds of cocaine through a combination of traffic checkpoint operations a...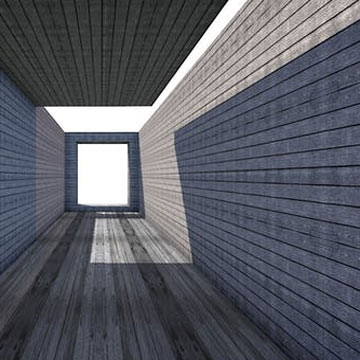 Is Now the Time to Really Call a Special Education Lawyer?
IDEA, FAPE, CHILD FIND and IEPs: The Individuals with Disabilities Education Act (IDEA) guarantees all children with disabilities to a free appropriate public education (FAPE). FAPE starts with a school's responsibility to identify that a child has a disability (Child Find) and create an Individualized Education Program (IEP) to suit the needs of the child. Parents need to be persistent, dedicated and above all else aware of the many services and accommodations that their child is entitled to under the law. As early as this point within your child's special education, many parents will often find themselves in the situation asking, "is now the time to really call a special education lawyer?" Here are a few things to consider when asking yourself that question.
Business News