High court strikes down raisin program as unconstitutional
Labor & Employment
The Supreme Court ruled Monday that a 66-year-old program that lets the government take raisins away from farmers to help reduce supply and boost market prices is unconstitutional.

In an 8-1 ruling, the justices said forcing raisin growers to give up part of their annual crop without full payment is an illegal confiscation of private property.

The ruling is a victory for California farmers Marvin and Laura Horne, who claimed they were losing money under a 1940s-era program they call outdated and ineffective. They were fined $695,000 for trying to get around the program.

A federal appeals court said the program was acceptable because the farmers benefited from higher market prices and didn't lose the entire value of their crop.

The government argued that the Hornes benefited from increased raisin prices, but their cause had won wide support from conservative groups opposed to government action that infringes on private property rights.

Writing for the court, Chief Justice John Roberts said the government must pay "just compensation" when it takes personal goods just as when it takes land away. He rejected the government's argument that the Hornes voluntarily chose to participate in the raisin market and have the option of selling different crops if they don't like it.
Related listings
Labor & Employment

03/05/2014

The Supreme Court is considering whether to abandon a quarter-century of precedent and make it tougher for investors to band together to sue corporations for securities fraud. The justices hear arguments Wednesday in an appeal by Halliburton Co. that...

Labor & Employment

01/30/2014

The Supreme Court says steelworkers do not have to be paid for time they spend putting on and taking off protective gear they wear on the job. The court was unanimous Monday in ruling in favor of United States Steel Corp. over workers' claims that th...

Labor & Employment

08/08/2012

The Minnesota Supreme Court has overturned a $1 million award against the University of Minnesota and men's basketball coach Tubby Smith over the hiring of an assistant coach. Jimmy Williams quit his job as an assistant coach at Oklahoma State in 200...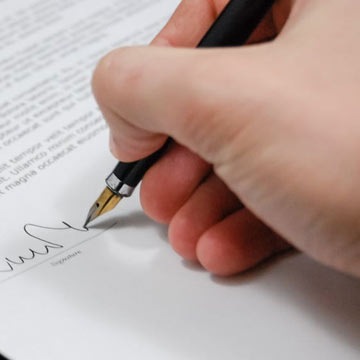 New Rochelle, New York Personal Injury Lawyers
If you or a loved one has been injured in an accident, contact Kommer, Bave & Ollman, LLP, in New Rochelle, New York, immediately. We can answer all your questions and work with you to determine if you have the grounds for a personal injury lawsuit. The attorneys at our firm are determined to resolve even the most difficult of cases. We will work closely with you to determine the best course of action to get your claim or case resolved in the most efficient way possible. We will fight for your right to compensation! No one should have to suffer a financial burden from the result of another person's carelessness. The attorneys at Kommer, Bave & Ollman, LLP will aggressively fight to ensure that justice is served on your behalf.
Business News