Top court: Social media posts violate no-contact order
Labor & Employment
Social media posts can represent a violation of a protection order, the state's highest court ruled on Tuesday, affirming the conviction of a man who made threats on Facebook.

The Maine Supreme Judicial Court rejected Richard Heffron III's arguments that his Facebook comments were a protected form of speech, that the posts didn't constitute direct or indirect contact, and that he wasn't told that his posts represented a violation.

In its ruling, the court concluded Heffron's social media comments violated the court-approved no-contact order and were outside the realm of constitutional protections.

"The court correctly determined that Heffron's communications with the protected person fell short of those that deserve constitutional protection," Justice Jeffrey Hjelm wrote, noting that the conviction "did not place his First Amendment rights at risk."

Heffron and the woman with whom he'd had a relationship were no longer Facebook friends but still had friends in common. In the posts, Heffron referred to the woman by name and threatened to harm her. A friend brought the comments to the woman's attention.

James Mason, Heffron's attorney, said courts in other states have reached different conclusions but that the facts didn't perfectly align with the Maine case.

"Obviously I'm disappointed," Mason said. "I think that there was no evidence that he ever intended to have these comments reach her."

After being convicted, Heffron was ordered to serve 21 days in jail, which was the length of time he was jailed before posting bail. He also was sentenced to a year of probation.

Mason said the ruling served as a cautionary tale. "It lets people know that they do need to be careful about what they post on the internet," he said. "It makes it clear that you have limited First Amendment protections on the internet, especially on Facebook."
Related listings
Labor & Employment

08/03/2018

The filing period has begun for a special election for the West Virginia Supreme Court.The filing period for the unexpired seat of former Justice Menis Ketchum started Monday and runs through Aug. 21. The special election will be held concurrently wi...

Labor & Employment

07/10/2018

A Hawaii appeals court ruling that a bed and breakfast discriminated by denying a room to two women because they're gay will stand after the state's high court declined to take up the case.Aloha Bed & Breakfast owner Phyllis Young had argued she ...

Labor & Employment

05/25/2018

The Supreme Court is allowing Arkansas to put into effect restrictions on how abortion pills are administered. Critics of a challenged state law say it could effectively end medication abortions in the state. The justices did not comment Tuesday in r...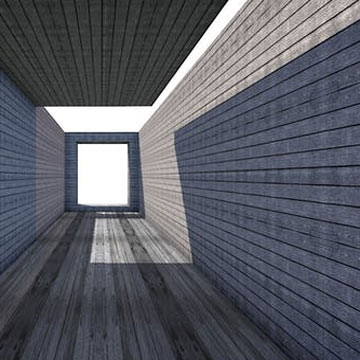 Is Now the Time to Really Call a Special Education Lawyer?
IDEA, FAPE, CHILD FIND and IEPs: The Individuals with Disabilities Education Act (IDEA) guarantees all children with disabilities to a free appropriate public education (FAPE). FAPE starts with a school's responsibility to identify that a child has a disability (Child Find) and create an Individualized Education Program (IEP) to suit the needs of the child. Parents need to be persistent, dedicated and above all else aware of the many services and accommodations that their child is entitled to under the law. As early as this point within your child's special education, many parents will often find themselves in the situation asking, "is now the time to really call a special education lawyer?" Here are a few things to consider when asking yourself that question.
Business News