Supreme Court agrees to hear Maryland cross memorial case
Law & Politics
The Supreme Court agreed Friday to hear a case about whether a nearly 100-year-old, cross-shaped war memorial located on a Maryland highway median violates the Constitution's required separation of church and state, a case that could impact hundreds of similar monuments nationwide.

A federal appeals court in Virginia had previously ruled against the approximately four-story-tall cross. The judges said that it "has the primary effect of endorsing religion and excessively entangles the government in religion."

But the Maryland officials who maintain the memorial told the Supreme Court that the monument's context and history show it is intended to convey a secular message of remembrance, not a religious message. They said the appeals court's decision would "compel the removal or dismemberment of a cherished war memorial that has served as a site of solemn commemoration and civic unity for nearly a century." In urging the high court to take the case, officials argued that the lower court's decision puts at risk hundreds of other monuments nationwide.

The approximately 40-foot-tall cross at the center of the case is located in Bladensburg, Maryland, about 5 miles from the Supreme Court. Sometimes called the "Peace Cross," it was completed in 1925, and it honors 49 men from the surrounding county who died in World War I. A plaque on the cross' base lists the names of those soldiers, and both faces of the cross have a circle with the symbol of the American Legion, the veterans organization that helped raise money to build it.

Today, responsibility for the cross falls to a Maryland parks commission that took over ownership and maintenance of it in 1961 because of traffic safety concerns. The massive concrete structure could be dangerous to motorists if it were to fall or crumble.
Related listings
Law & Politics

10/13/2018

A court in northern India sentenced a Hindu guru and 14 followers to life imprisonment on Tuesday in the deaths of four women and a child at his sprawling ashram.The court ordered the penalty for Sant Rampal in Hisar city in Haryana state, where auth...

Law & Politics

10/11/2018

Former FIFA executive committee member Worawi Makudi is at the Court of Arbitration for Sport challenging his ban for forgery ahead of a Thailand soccer federation election.Makudi said outside the court on Thursday he was "very confident. I didn't do...

Law & Politics

09/17/2018

An Arkansas attorney told state's highest court on Thursday it should strike down a law that requires voters to show photo identification before casting a ballot, saying the measure circumvents a 2014 ruling against a nearly identical voter ID requir...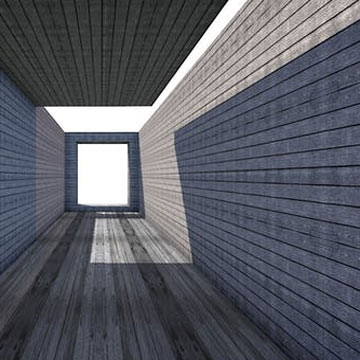 Is Now the Time to Really Call a Special Education Lawyer?
IDEA, FAPE, CHILD FIND and IEPs: The Individuals with Disabilities Education Act (IDEA) guarantees all children with disabilities to a free appropriate public education (FAPE). FAPE starts with a school's responsibility to identify that a child has a disability (Child Find) and create an Individualized Education Program (IEP) to suit the needs of the child. Parents need to be persistent, dedicated and above all else aware of the many services and accommodations that their child is entitled to under the law. As early as this point within your child's special education, many parents will often find themselves in the situation asking, "is now the time to really call a special education lawyer?" Here are a few things to consider when asking yourself that question.
Business News