Trump administration defends Keystone XL pipeline in court
Law & Politics
Trump administration attorneys defended the disputed Keystone XL oil sands pipeline in federal court on Thursday against

environmentalists and Native American groups that want to derail the project.

President Barack Obama rejected the 1,179-mile (1,800-kilometer) line proposed by TransCanada Corporation in 2015 because of its

potential to exacerbate climate change.

President Donald Trump revived the project soon after taking office last year, citing its potential to create jobs and advance energy

independence.

Environmentalists and Native American groups sued to stop the line and asked U.S. District Judge Brian Morris to halt the project. They

and others, including landowners, are worried about spills that could foul groundwater and the pipeline's impacts to their property rights.

Morris did not immediately rule following a four-hour Thursday hearing in federal court in Great Falls.

U.S. government attorneys asserted that Trump's change in course from Obama's focus on climate change reflected a legitimate shift in

policy, not an arbitrary rejection of previous studies of the project.

"While the importance of climate change was considered, the interests of energy security and economic development outweighed those

concerns," the attorneys recently wrote.

Morris previously rejected a bid by the administration to dismiss the lawsuit on the grounds that Trump had constitutional authority over

the pipeline as a matter of national security.

Keystone XL would cost an estimated $8 billion. It would begin in Alberta and transport up to 830,000 barrels a day of crude through

Montana and South Dakota to Nebraska, where it would connect with lines to carry oil to Gulf Coast refineries.

Federal approval is required because the route crosses an international border.

TransCanada, based in Calgary, said in court submissions that the pipeline would operate safely and help reduce U.S. reliance on crude

from the Middle East and other regions.

The project is facing a separate legal challenge in Nebraska, where landowners have filed a lawsuit challenging the Nebraska Public

Service Commission's decision to approve a route through the state.


Related listings
Law & Politics

06/01/2018

A Massachusetts man charged with vandalizing the boundaries of a symbolic Jewish household known as an eruv is heading to court.Police say 28-year-old Yerachmiel Taube, of Sharon, is scheduled to be arraigned Monday on charges including malicious des...

Law & Politics

12/10/2017

Wisconsin Attorney General Brad Schimel is asking the state Supreme Court to block state Superintendent Tony Evers from getting his own attorney in a lawsuit challenging his office's powers. Schimel late Monday asked the court to reject Evers' reques...

Law & Politics

11/22/2017

Vice President Mike Pence says "now the ball is in the Senate's court," after the House voted Thursday to approve a $1.5 trillion overhaul of the nation's tax code. At the Tax Foundation's 80th annual dinner in Washington, Pence said, "The next few w...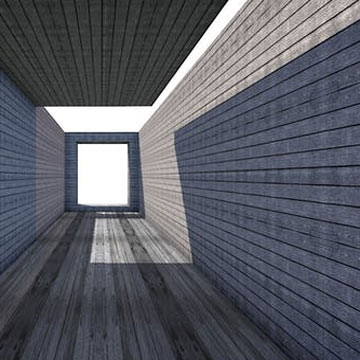 Is Now the Time to Really Call a Special Education Lawyer?
IDEA, FAPE, CHILD FIND and IEPs: The Individuals with Disabilities Education Act (IDEA) guarantees all children with disabilities to a free appropriate public education (FAPE). FAPE starts with a school's responsibility to identify that a child has a disability (Child Find) and create an Individualized Education Program (IEP) to suit the needs of the child. Parents need to be persistent, dedicated and above all else aware of the many services and accommodations that their child is entitled to under the law. As early as this point within your child's special education, many parents will often find themselves in the situation asking, "is now the time to really call a special education lawyer?" Here are a few things to consider when asking yourself that question.
Business News