Undocumented Workers Petition for Non-Discrimination
Law & Politics
NEW YORK - (ACLU) The American Civil Liberties Union, the National Employment Law Project and the Transnational Legal Clinic at the University of Pennsylvania School of Law today filed a petition urging the Inter-American Commission on Human Rights to find the United States in violation of its universal human rights obligations by failing to protect millions of undocumented workers from exploitation and discrimination in the workplace.
The petition was submitted to the commission on behalf of the United Mine Workers of America, AFL-CIO, Interfaith Justice Network and six immigrant workers who are representative of the six million undocumented workers in the United States labor force.
"The most poorly paid and least desirable jobs in the United States are filled by undocumented immigrants, yet the government increasingly limits the safeguards available to this population, leaving them vulnerable to exploitation and workplace discrimination," said Claudia Flores, an attorney with the ACLU Women's Rights Project. "The United States government has an obligation under universal human rights norms to protect vulnerable populations, such as immigrant women, and has failed in this regard."
Undocumented immigrants make up nearly five percent of the U.S. labor force. However, employment and labor protections under state laws have been either eliminated or severely limited for undocumented workers in some states. These include such basic workplace protections as freedom from workplace discrimination and entitlement to hold an employer responsible for a workplace injury.
"International human rights law requires the United States to apply its workplace protections equally and without discrimination based on immigration status. We bring this petition to cast a global spotlight on the U.S. government's poor human rights record in protecting undocumented workers from discrimination and to demand accountability from states and the federal government, all of whom are obligated to protect and defend human rights," said Chandra Bhatnagar, a staff attorney with the ACLU Human Rights Program.
The individuals named in today's petition have each tried to assert their workplace rights but were unsuccessful. They are:
Jesus L., a Michigan poultry worker who suffered severe injuries, requiring spinal reconstruction surgery, after falling from the top of a chicken house onto a concrete floor. The insurance company for Jesus' employer refused to provide workers' compensation to cover time off work because he was undocumented.

Yolanda L.R., a widow whose husband was killed on a construction site in New York because of his employer's criminal negligence. Yolanda's compensation for her husband's wrongful death compensation will be affected by his immigration status.

Francisco Berumen Lizalde, a painter in Kansas who was prosecuted and deported, likely as a consequence of filing a workers' compensation claim after he fell from scaffolding and fractured his hand.

Leopoldo Z., a Pennsylvania farm worker who underwent three surgeries and continues to suffer nerve damage and chronic pain as a result of a workplace accident. Leopoldo's employer suspended his medical benefits when it became clear he would not be able to promptly return to work.
Melissa L., a woman who had to leave her job in New Jersey when workplace sexual harassment became intolerable. She filed a claim against her employer, but because
Related listings
Law & Politics

01/18/2019

The Democratic chairmen of two House committees pledged Friday to investigate a report that President Donald Trump directed his personal attorney to lie to Congress about negotiations over a real estate project in Moscow during the 2016 election.Hous...

Law & Politics

12/22/2018

A Colorado man suspected of killing his fiance has made his first court appearance. Patrick Frazee appeared by teleconference at a Teller County District Court hearing. Frazee was arrested earlier Friday in the disappearance of 29-year-old Kelsey Ber...

Law & Politics

11/02/2018

The Supreme Court agreed Friday to hear a case about whether a nearly 100-year-old, cross-shaped war memorial located on a Maryland highway median violates the Constitution's required separation of church and state, a case that could impact hundreds ...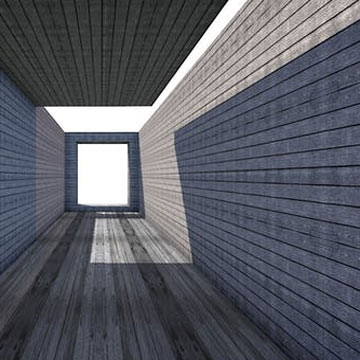 Is Now the Time to Really Call a Special Education Lawyer?
IDEA, FAPE, CHILD FIND and IEPs: The Individuals with Disabilities Education Act (IDEA) guarantees all children with disabilities to a free appropriate public education (FAPE). FAPE starts with a school's responsibility to identify that a child has a disability (Child Find) and create an Individualized Education Program (IEP) to suit the needs of the child. Parents need to be persistent, dedicated and above all else aware of the many services and accommodations that their child is entitled to under the law. As early as this point within your child's special education, many parents will often find themselves in the situation asking, "is now the time to really call a special education lawyer?" Here are a few things to consider when asking yourself that question.
Business News