Man charged in bike path killings speaks in court of 'Allah'
Legal News Center
The man charged with murdering eight people on a New York City bike path and injuring many more spoke out in court Friday over a prosecutor's objection, invoking "Allah" and defending the Islamic State.

Sayfullo Saipov, 30, raised his hand to speak immediately after U.S. District Judge Vernon S. Broderick set an Oct. 7, 2019 date for the Uzbek immigrant's trial.

Earlier, he had pleaded not guilty through his lawyer to the latest indictment in the Oct. 31 truck attack near the World Trade Center. A prosecutor said the Justice Department will decide by the end of the summer whether to seek the death penalty against Saipov, who lived in Paterson, New Jersey, before the attack.

Speaking through an interpreter for about 10 minutes, Saipov said the decisions of a U.S. court were unimportant to him. He said he cared about "Allah" and the holy war being waged by the Islamic State.

At the prompting of Assistant U.S. Attorney Amanda Houle, Broderick interrupted Saipov to read him his rights, including that anything he said in court could be used against him.

"I understand you, but I' m not worried about that at all," Saipov said.

"So the Islamic State is not fighting for land, like some say, or like some say, for oil. They have one purpose, and they're fighting to impose Sharia (Islamic law) on earth," he said.

After Saipov spoke more, Assistant U.S. Attorney Andrew Beaty interrupted him to object that the judge was letting Saipov make the kind of statement publicly that special restrictions placed on him in prison would otherwise prevent, including discussing "terrorist propaganda."

The judge said he believed Saipov was nearing the end of his remarks and let him finish before warning him that he was unlikely to let him speak out in court again in a similar manner. Saipov, though, would be given a chance to testify if his case proceeds to trial and, if convicted, could speak at sentencing.

Saipov thanked the judge for letting him speak but added at one point: "I don't accept this as my judge."

Prosecutors had been seeking an April 2019 trial date. Houle said the families of the dead and the dozens who were injured deserve a "prompt and firm trial date."

"The victims here are anxious now when that trial is going to be," she said. "The public deserves a speedy trial, and the surviving victims deserve to know when that trial is going to be."

Defense lawyers have said the government should accept a guilty plea and a sentence of life in prison without parole to provide victims' families and the public with closure.
Related listings
Legal News Center

06/09/2018

Texas' highest criminal court narrowly ruled Wednesday that a death row inmate is mentally capable enough to execute, despite a U.S. Supreme Court ruling that his intellectual capacity had been improperly assessed and agreement by his lawyer and pros...

Legal News Center

05/10/2018

A plaster cast used to create a sculpture of President Warren G. Harding found at the Ohio Supreme Court is on display in the building's visitor education center.The likeness was donated by the former president's family.It was used to create the scul...

Legal News Center

03/25/2018

In President Donald Trump's former life as a casino owner, he might have cheered Monday's ruling from the Supreme Court that struck down a federal law that barred every state but Nevada from allowing betting on most sporting events.But the Trump admi...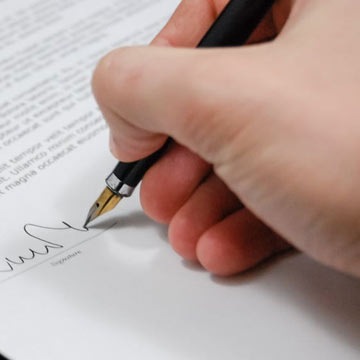 New Rochelle, New York Personal Injury Lawyers
If you or a loved one has been injured in an accident, contact Kommer, Bave & Ollman, LLP, in New Rochelle, New York, immediately. We can answer all your questions and work with you to determine if you have the grounds for a personal injury lawsuit. The attorneys at our firm are determined to resolve even the most difficult of cases. We will work closely with you to determine the best course of action to get your claim or case resolved in the most efficient way possible. We will fight for your right to compensation! No one should have to suffer a financial burden from the result of another person's carelessness. The attorneys at Kommer, Bave & Ollman, LLP will aggressively fight to ensure that justice is served on your behalf.
Business News