Nevada high court gets flurry of filings in execution case
Legal News Feed
Two drugmakers asked the Nevada Supreme Court on Monday to let a state court judge hear arguments before justices take up an appeal about whether the state can use their products for an execution.

The companies "and the citizens of Nevada have a substantial interest in knowing how the state intends to carry out the process of killing a human being under a death warrant," said Hikma Pharmaceuticals US, a maker of the powerful synthetic opioid fentanyl that has been blamed for overdose deaths nationwide.

State attorneys also filed documents ahead of a noon deadline pointing to a federal judge's decision last Friday in Nebraska not to block a scheduled Tuesday execution. The filing was based on what Nevada calls "copy-cat" arguments by a pharmaceutical company objecting to its drug being used in that state.

Nevada justices should follow Senior U.S. District Judge Richard Kopf's reasoning in the Nebraska case, state Deputy Solicitor General Jordan T. Smith said, and allow Nevada to carry out the execution of Scott Raymond Dozier.

"Many people of good faith object to the death penalty," Kopf observed. But he noted that Nebraska voters favor capital punishment, and courts should not frustrate the functioning of a democracy.

Two more filings were made in Nevada after the noon deadline, including drug company Sandoz Inc.'s bid to weigh in to argue against its product being used, and an additional state filing arguing that drug companies shouldn't be allowed to begin a "fishing expedition" for evidence.

The Nevada state high court didn't immediately act or schedule hearings about how to proceed with the prison's effort to set a new date for the twice-postponed lethal injection of the twice-convicted killer. But justices have acted quickly on other recent developments in the case.

Dozier, 47, is not challenging his convictions or sentences for killings in Phoenix and Las Vegas. He insists he wants to die and doesn't really care if it's painful.
Related listings
Legal News Feed

08/01/2018

A U.S. judge determined Friday that a lawsuit the state of Oklahoma filed against the makers of opioids does not "necessarily rise" to a federal issue.The ruling by U.S. District Judge Vicki Miles-LaGrange in Oklahoma City sends the matter back to st...

Legal News Feed

07/27/2018

The repeatedly altered composition of North Carolina's elections board returned to court Thursday as a proxy for the lengthy power struggle between Democratic Gov. Roy Cooper and the Republican-dominated legislature.A panel of three trial judges list...

Legal News Feed

07/21/2018

A dozen audio recordings seized by the FBI from President Donald Trump's former lawyer, Michael Cohen, were forwarded to federal prosecutors after lawyers dropped challenges on attorney-client privilege grounds, a former judge revealed Monday.The rec...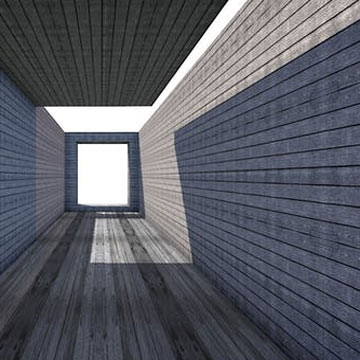 Is Now the Time to Really Call a Special Education Lawyer?
IDEA, FAPE, CHILD FIND and IEPs: The Individuals with Disabilities Education Act (IDEA) guarantees all children with disabilities to a free appropriate public education (FAPE). FAPE starts with a school's responsibility to identify that a child has a disability (Child Find) and create an Individualized Education Program (IEP) to suit the needs of the child. Parents need to be persistent, dedicated and above all else aware of the many services and accommodations that their child is entitled to under the law. As early as this point within your child's special education, many parents will often find themselves in the situation asking, "is now the time to really call a special education lawyer?" Here are a few things to consider when asking yourself that question.
Business News