Trump has 2 or 3 more candidates to interview for court
Legal News Feed
President Donald Trump has interviewed four prospective Supreme Court justices and plans to meet with a few more as his White House aggressively mobilizes to select a replacement for retiring Justice Anthony Kennedy.

Eager to build suspense, Trump wouldn't divulge whom he's talking to in advance of his big announcement, set for July 9. But he promised that "they are outstanding people. They are really incredible people in so many different ways, academically and in every other way. I had a very, very interesting morning."

Spokeswoman Sarah Huckabee Sanders said Trump met with four people for 45 minutes each Monday and will continue meetings through the rest of the week. She said Tuesday he has "two or three more that he'll interview this week and then make a decision."

The interviews were with federal appeals judges Raymond Kethledge, Amul Thapar, Brett Kavanaugh and Amy Coney Barrett, said a person with knowledge of the meetings who was not authorized to speak publicly about them. The Washington Post first reported the identities of the candidates Trump spoke with.

The president spent the weekend at his Bedminster golf club, consulting with advisers, including White House counsel Don McGahn, as he considers his options to fill the vacancy with a justice who has the potential to be part of precedent-shattering court decisions on abortion, health care, gay marriage and other issues.

McGahn will lead the overall selection and confirmation process, the White House said Monday, repeating the role he played in the successful confirmation of Justice Neil Gorsuch last year.

McGahn will be supported by a White House team that includes spokesman Raj Shah, taking a leave from the press office to work full time on "communications, strategy and messaging coordination with Capitol Hill allies." Justin Clark, director of the Office of Public Liaison, will oversee White House coordination with outside groups.

Trump's push came as the Senate's top Democrat tried to rally public opposition to any Supreme Court pick who would oppose abortion rights. Senate Minority Leader Chuck Schumer issued a campaign-season call to action for voters to prevent such a nominee by putting "pressure on the Senate," which confirms judicial nominees.

With Trump committed to picking from a list of 25 potential nominees that he compiled with guidance from conservatives, Schumer said any of them would be "virtually certain" to favor overturning Roe v. Wade, the 1973 case that affirmed women's right to abortion. They would also be "very likely" to back weakening President Barack Obama's 2010 law that expanded health care coverage to millions of Americans, he said.

Schumer said that while Democrats don't control the Senate — Republicans have a 51-49 edge — most senators back abortion rights. In an unusually direct appeal to voters, he said that to block "an ideological nominee," people should "tell your senators" to oppose anyone from Trump's list.

"It will not happen on its own," the New Yorker wrote in an opinion column in Monday's New York Times. "It requires the public's focus on these issues, and its pressure on the Senate."

Schumer's column appeared a day after Sen. Susan Collins, R-Maine, said she would oppose any nominee she believed would overturn Roe v. Wade. Collins, who appeared on ABC's "This Week" and CNN's "State of the Union," said she would only back a judge who would show respect for settled law such as the Roe decision, which has long been anathema to conservatives.
Related listings
Legal News Feed

06/18/2018

Massachusetts' highest court on Monday struck down a proposed "millionaire tax" ballot question, blocking it from going before state voters in November and ending advocates' hopes for generating some $2 billion in additional revenue for education and...

Legal News Feed

05/15/2018

The eldest son of former Republican vice presidential candidate Sarah Palin will go through Alaska's therapeutic court system in a criminal case accusing him of assaulting his father last year at the family home.State District Judge David Wallace on ...

Legal News Feed

05/05/2018

The California Supreme Court will decide whether Facebook and other social media companies must turn over user content to criminal defendants.The justices are expected to rule Thursday in a case that has pitted some of Silicon Valley's biggest compan...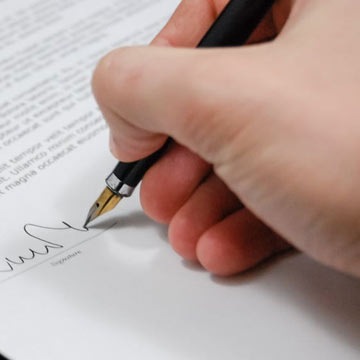 New Rochelle, New York Personal Injury Lawyers
If you or a loved one has been injured in an accident, contact Kommer, Bave & Ollman, LLP, in New Rochelle, New York, immediately. We can answer all your questions and work with you to determine if you have the grounds for a personal injury lawsuit. The attorneys at our firm are determined to resolve even the most difficult of cases. We will work closely with you to determine the best course of action to get your claim or case resolved in the most efficient way possible. We will fight for your right to compensation! No one should have to suffer a financial burden from the result of another person's carelessness. The attorneys at Kommer, Bave & Ollman, LLP will aggressively fight to ensure that justice is served on your behalf.
Business News