Court could deal blow to porn star, award Trump legal fees
U.S. Court Watch
Lawyers for President Trump want porn actress Stormy Daniels to pay them $340,000 in legal bills they claim they earned successfully defending Trump against her frivolous defamation claim.

The attorneys are due in a Los Angeles federal courtroom Monday to make their case that they rang up big bills because of gamesmanship and aggressive tactics by attorney Michael Avenatti, who represents Daniels.

Daniels, whose real name is Stephanie Clifford, alleges she had a one-night affair with Trump in 2006. She sued him earlier this year seeking to break a non-disclosure agreement she signed days before the 2016 election about the tryst as part $130,000 hush money settlement. Trump has denied the affair.

Despite the deal to stay quiet, Daniels spoke out publicly and alleged that five years after the affair she was threatened to keep quiet by a man she did not recognize in a Las Vegas parking lot. She also released a composite sketch of the mystery man.

She sued Trump for defamation after he responded to the allegation by tweeting: "A sketch years later about a nonexistent man. A total con job, playing the Fake News Media for Fools (but they know it)!"

U.S. District Court Judge S. James Otero ruled in October that Trump's statement was "rhetorical hyperbole" against a political adversary and was protected speech under the First Amendment. Trump is entitled to legal fees, Otero said.

Trump's team of lawyers have accounted for more than 500 hours of work — at rates as high as $840 an hour.
Related listings
U.S. Court Watch

11/20/2018

The European Court of Human Rights on Tuesday called on Turkey to release the former head of Turkey's pro-Kurdish opposition from detention. Turkey's president responded by claiming his country was not bound by the court's rulings.In its ruling on Tu...

U.S. Court Watch

11/07/2018

Michigan Supreme Court Justice Elizabeth Clement is leading a six-candidate field for two seats on the state's highest court. Nearly 95 percent of votes have been counted. The top two finishers get black robes.Justice Kurtis Wilder and appellate lawy...

U.S. Court Watch

10/31/2018

The man charged in the Pittsburgh synagogue massacre was brought into court in a wheelchair Monday, as some members of the Jewish community and others objected to President Donald Trump's plans to visit, accusing him of contributing to a toxic ...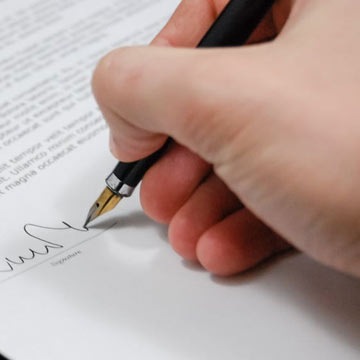 New Rochelle, New York Personal Injury Lawyers
If you or a loved one has been injured in an accident, contact Kommer, Bave & Ollman, LLP, in New Rochelle, New York, immediately. We can answer all your questions and work with you to determine if you have the grounds for a personal injury lawsuit. The attorneys at our firm are determined to resolve even the most difficult of cases. We will work closely with you to determine the best course of action to get your claim or case resolved in the most efficient way possible. We will fight for your right to compensation! No one should have to suffer a financial burden from the result of another person's carelessness. The attorneys at Kommer, Bave & Ollman, LLP will aggressively fight to ensure that justice is served on your behalf.