Dutch court rejects man's request to be 20 years younger
Business Law
Dutch motivational speaker Emile Ratelband may feel like a 49-year-old but according to Dutch law he is still 69.

A Dutch court on Monday rejected Ratelband's request to shave 20 years off his age in a case that drew worldwide attention.

"Mr. Ratelband is at liberty to feel 20 years younger than his real age and to act accordingly," Arnhem court said in a press statement . "But amending his date of birth would cause 20 years of records to vanish from the register of births, deaths, marriages and registered partnerships. This would have a variety of undesirable legal and societal implications."

Ratelband went to court last month, arguing that he didn't feel 69 and saying his request was consistent with other forms of personal transformation which are gaining acceptance in the Netherlands and around the world, such as the ability to change one's name or gender.

The court rejected that argument, saying that unlike in the case of a name or gender, Dutch law assigns rights and obligations based on age "such as the right to vote and the duty to attend school. If Mr. Ratelband's request was allowed, those age requirements would become meaningless."

Ratelband, perhaps unsurprisingly given his background as self-described advocate of positive thinking, was undeterred by the court's rejection and vowed to appeal.

"This is great!" he said. "The rejection of (the) court is great ... because they give all kinds of angles where we can connect when we go in appeal."

He said he was the first of "thousands of people who want to change their age."

The court said it acknowledged "a trend in society for people to feel fit and healthy for longer, but did not regard that as a valid argument for amending a person's date of birth."
Related listings
An Indian court on Wednesday ruled that officials may hold a British man while they investigate him for alleged bribery in a canceled $670 million helicopter deal between India and an Italian defense company.Judge Arvind Kumar allowed Briton Christia...

North Carolina's Supreme Court is re-evaluating whether forcing sex offenders to be perpetually tracked by GPS-linked devices, sometimes for the rest of their lives, is justified or a Constitution-violating unreasonable search.The state's highest cou...

President Donald Trump issued a proclamation Friday to deny asylum to migrants who enter the country illegally, tightening the border as caravans of Central Americans slowly approach the United States. The plan was immediately challenged in court.Tru...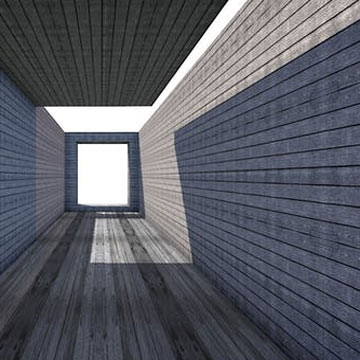 Is Now the Time to Really Call a Special Education Lawyer?
IDEA, FAPE, CHILD FIND and IEPs: The Individuals with Disabilities Education Act (IDEA) guarantees all children with disabilities to a free appropriate public education (FAPE). FAPE starts with a school's responsibility to identify that a child has a disability (Child Find) and create an Individualized Education Program (IEP) to suit the needs of the child. Parents need to be persistent, dedicated and above all else aware of the many services and accommodations that their child is entitled to under the law. As early as this point within your child's special education, many parents will often find themselves in the situation asking, "is now the time to really call a special education lawyer?" Here are a few things to consider when asking yourself that question.
Business News