Feds: US Supreme Court should turn down 'Bridgegate' appeal
Class Action News
The U.S. solicitor general's office has recommended that the U.S. Supreme Court not hear the appeal of two convicted defendants in the "Bridgegate" case, nudging the four-year legal saga of New Jersey's most famous traffic jam toward a conclusion.

"Further review is not warranted," the brief filed late Wednesday said. The Supreme Court is expected to decide whether to hear the case by the end of its term next month.

Bridget Kelly and Bill Baroni want the court to hear the appeal of their 2016 convictions for causing gridlock near the George Washington Bridge to punish a mayor for not endorsing their boss, former Republican Gov. Chris Christie.

Christie wasn't charged, but the revelations from the scandal and conflicting accounts of when he knew about the plot combined to sabotage his 2016 presidential aspirations.

Kelly, Christie's former deputy chief of staff at the time of the 2013 lane realignments in the town of Fort Lee, and Baroni, deputy executive director of the Port Authority of New York and New Jersey, had their sentences reduced this spring after a federal appeals court tossed some convictions last fall. Kelly petitioned the Supreme Court to consider the rest of the convictions, and Baroni joined in the appeal.

They argued that while their actions may have been ethically questionable, they weren't illegal because neither derived personal benefit, and the Port Authority, which operated the bridge, wasn't deprived of tangible benefits as a result of the scheme.
Related listings
Class Action News

01/15/2019

Aasia Bibi, a Pakistani Christian acquitted of blasphemy, still lives the life of a prisoner, nearly three months after her release from death row, awaiting a final ruling on her fate.She spends her days in seclusion for fear of being targeted by ang...

Class Action News

01/15/2018

Pennsylvania's top Republican lawmakers asked the U.S. Supreme Court on Thursday to stop an order by the state's highest court in a gerrymandering case brought by Democrats that threw out the boundaries of its 18 congressional districts and ordered t...

Class Action News

01/11/2018

A judge dropped an arrest warrant Thursday for a University of Hawaii professor who refused to respond in court to English and spoke Hawaiian instead.Samuel Kaleikoa Kaeo was in court Wednesday facing a trial for charges connected to his participatio...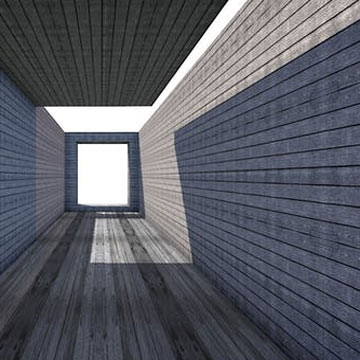 Is Now the Time to Really Call a Special Education Lawyer?
IDEA, FAPE, CHILD FIND and IEPs: The Individuals with Disabilities Education Act (IDEA) guarantees all children with disabilities to a free appropriate public education (FAPE). FAPE starts with a school's responsibility to identify that a child has a disability (Child Find) and create an Individualized Education Program (IEP) to suit the needs of the child. Parents need to be persistent, dedicated and above all else aware of the many services and accommodations that their child is entitled to under the law. As early as this point within your child's special education, many parents will often find themselves in the situation asking, "is now the time to really call a special education lawyer?" Here are a few things to consider when asking yourself that question.
Business News