Two former Rangers Pleads Guilty to Bank Robbery
Criminal Law
[##_1L|1084554093.jpg|width="120" height="88" alt=""|_##]Two former Army Rangers based at Fort Lewis pleaded guilty on Friday to charges related to an August 2006 bank robbery. Alex Blum, 19, of Greenwood Village, Colo., and Scott A. Byrne, 32, of California, pleaded guilty in U.S. District Court in Tacoma, according to the U.S. attorney for the Western District of Washington. A third Army Ranger, Chad Palmer pleaded guilty in December to charges related to the robbery.
A fourth Army Ranger, Luke E. Sommer, who has a dual U.S.-Canadian citizenship is under house arrest in his mother's home in Peachland, B.C., and fighting extradition to the United States.

Blum, who pleaded guilty to conspiracy to commit armed bank robbery and brandishing a firearm during and in relation to a crime of violence, is scheduled to be sentenced by U.S. District Judge Franklin D. Burgess on June 8. Byrne, who pleaded guilty to conspiracy to commit armed robbery, is scheduled to be sentenced on June 1.
According to court documents, Sommer recruited Palmer, Blum and two men from Canada, Tigra Robertson and Nathan Dunmall. Blum was recruited to drive the getaway car. Byrne was identified in court documents as a "consultant" for the Aug. 7, 2006, robbery.
Byrne was not present at the robbery, the U.S. attorney said, but he advised Sommer to abandon his original plan to rob a casino and identified the bank as a potential target. Byrne also drove Sommer, Robertson and Dunmall to the bus station to catch a bus to Canada.
"While driving to the bus station, Sommer told Byrne that robbing the bank was more thrilling than combat and said he could not have organized the robbery without Byrne's help," the U.S. attorney said.
Blum drove the getaway car -- his own -- during the robbery, according to prosecutors. The robbers had removed the rear license plate of the car but didn't remove the front one. A witness jotted down the license plate number and authorities traced the car to Blum.
Searches at the Army base near Tacoma turned up body armor and money from the bank in the barracks rooms of Blum and Chad Palmer, a fellow Ranger. In Sommer's room, investigators found body armor, $10,000 in cash, two AK-47s and two semiautomatic handguns.
Blum was arrested in Greenwood Village while visiting his family.
Robertson is scheduled for a change of plea hearing on March 12. Sommer and Dunmall are fighting extradition from Canada.
Related listings
[##_1L|1115390354.jpg|width="142" height="117" alt=""|_##]David Fredericy, of Cleveland, Ohio, was sentenced today to serve 33 months in federal prison for conspiring to commit and for committing hate crimes targeting African-American residents of Cl...

A man from Queens, N.Y., pleaded guilty today to attempting to recruit a Korean woman whom he believed to be a minor to work as a prostitute, the Justice Department announced today.Do Hyup Bae pleaded guilty to charges relating to the operation of a ...

After a delay of nearly two months, former Enron CFO Andrew Fastow is going to prison in the federal correctional system. The purpose of the delay was to allow him to give a deposition in the securities fraud class action against the company's banks....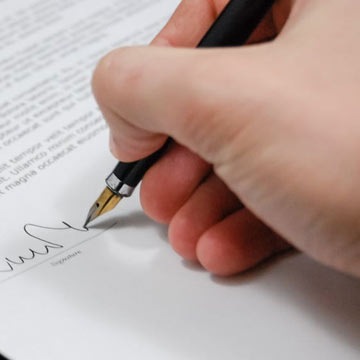 New Rochelle, New York Personal Injury Lawyers
If you or a loved one has been injured in an accident, contact Kommer, Bave & Ollman, LLP, in New Rochelle, New York, immediately. We can answer all your questions and work with you to determine if you have the grounds for a personal injury lawsuit. The attorneys at our firm are determined to resolve even the most difficult of cases. We will work closely with you to determine the best course of action to get your claim or case resolved in the most efficient way possible. We will fight for your right to compensation! No one should have to suffer a financial burden from the result of another person's carelessness. The attorneys at Kommer, Bave & Ollman, LLP will aggressively fight to ensure that justice is served on your behalf.
Business News