US Supreme Court ruling in union dues impacts case in Oregon
Criminal Law
An Oregon state employee and a labor union have reached a settlement over her lawsuit seeking payback of obligatory union fees, marking the first refund of forced fees since the U.S. Supreme Court ruled in late June that government workers can't be required to contribute to labor groups, the employee's lawyers said Monday.

Debora Nearman, a systems analyst with the Department of Fish and Wildlife, said in her lawsuit filed in April in federal court that the state's practice of forcing her to pay fees to fund union activity violated her First Amendment freedoms. She said the Service Employees International Union, or SEIU, opposes her political and religious views and even led a campaign against her husband Mike when he successfully ran as a Republican candidate for the state Legislature in 2016.

Nearman is a member of a state-wide bargaining unit represented by SEIU but doesn't belong to the union. The National Right to Work Legal Defense Foundation, which was involved in both the Supreme Court case and Nearman's, is handling some 200 other cases across the country, including a class-action lawsuit in California by 30,000 state employees, said Patrick Semmens, the group's vice president.

If the 9th U.S. Circuit Court of Appeals rules in favor of the plaintiffs in the California case, they stand to be refunded more than $100 million, Semmens estimated.

Nearman said in a telephone interview the mailers sent by a political action committee funded by the union were "disgusting."

One showed a photo of her husband superimposed in front of a police car with flashing lights, giving the impression that he was a criminal, she said. Another hinted he didn't care about disabled people, said Nearman, who suffers from a progressive neuro-muscular disease. "I was just heartbroken to see that," she said.
Related listings
A Vietnam War veteran who confessed five years ago to killing a 4-year-old girl in a 1968 hit-and-run was trying to protect children when a woman drove her car onto a baseball field in Maine during a game, striking and killing him.Screaming bystander...

Bangladesh's Supreme Court on Wednesday upheld a High Court's decision to grant bail to opposition leader and former Prime Minister Khaleda Zia, who was jailed for five years on a corruption conviction.Lawyers from both sides said the rul...

Pakistan's Supreme Court gave police three days to arrest an absconding officer who is involved in killing an aspiring model in a 'fake shootout', a lawyer said Saturday.Attorney Nazeer Mehsud says suspended police officer Rao Anwar did not appear at...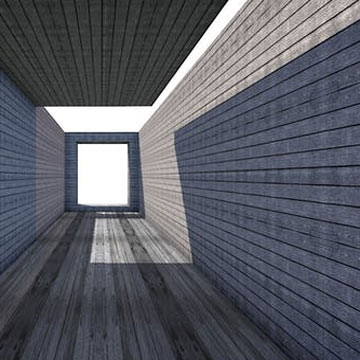 Is Now the Time to Really Call a Special Education Lawyer?
IDEA, FAPE, CHILD FIND and IEPs: The Individuals with Disabilities Education Act (IDEA) guarantees all children with disabilities to a free appropriate public education (FAPE). FAPE starts with a school's responsibility to identify that a child has a disability (Child Find) and create an Individualized Education Program (IEP) to suit the needs of the child. Parents need to be persistent, dedicated and above all else aware of the many services and accommodations that their child is entitled to under the law. As early as this point within your child's special education, many parents will often find themselves in the situation asking, "is now the time to really call a special education lawyer?" Here are a few things to consider when asking yourself that question.
Business News