Court again says New Jersey can't legalize sports betting
Labor & Employment
A federal appeals court on Tuesday dealt another defeat to New Jersey's yearslong attempt to legalize sports betting, setting aside the state's challenge to a federal betting ban.

The 3rd U.S. Circuit Court of Appeals ruling invalidated a law passed by New Jersey in 2014 that would have allowed sports betting at casinos and racetracks. The court found New Jersey's law repealing prohibitions against sports gambling violated the 1992 Professional and Amateur Sports Protection Act, which forbids state-authorized sports gambling.

"Because PASPA, by its terms, prohibits states from authorizing by law sports gambling, and because the 2014 law does exactly that, the 2014 law violates federal law," the court wrote.

Currently, only Nevada offers legal sports betting on individual games. Delaware offers multigame parlay betting in which players must pick several games correctly to win. Both were given exemptions when PASPA was passed.

New Jersey Gov. Chris Christie and supporters in the state Legislature have sought to legalize sports gambling to help prop up the struggling casino and horse racing industries. It's estimated up to hundreds of billions of dollars are bet illegally on sports every year in the U.S.

Monmouth Park, in Oceanport on New Jersey's coast, is the only venue currently set up to offer sports gambling, if it were legalized.

The dispute has a lengthy legal history. New Jersey voters approved legal sports gambling in 2011, but the four major professional sports leagues and the NCAA sued the state the following year. The leagues claimed the expansion of betting to New Jersey would damage the integrity of their games and lead to more game-fixing.

Sports betting supporters have called the leagues' stance hypocritical, saying the leagues condone and profit from sports fantasy leagues in which participants assemble rosters of players from different teams and compete against others.

North Carolina shooting victim's family hires lawyer

The family of a black North Carolina man shot to death in a neighborhood confrontation in Raleigh has hired the lawyer representing two other black men who were killed by white police officers.

State Rep. Justin Bamberg of South Carolina says he is representing relatives of Kouren-Rodney Bernard Thomas.

Thomas was killed Aug. 7 when a white man living two doors down from a neighborhood party called police to complain of "hoodlums" and then fired a shotgun from his garage. Chad Cameron Copley is charged with murder.

Bamberg also is representing the family of Alton Sterling. The Baton Rouge, Louisiana, man was killed last month after he scuffled with two police officers outside a convenience store.

Bamberg also represents the family of Walter Scott,

Related listings
Labor & Employment

05/20/2016

A federal court in Northern California has rejected an effort to block a new San Francisco law that requires health warnings on ads for sugary drinks. U.S. District Court Judge Edward M. Chen's decision Tuesday clears the way for the law approved by ...

Labor & Employment

05/02/2016

The Supreme Court won't step into a dispute between Michigan gaming officials and a group of harness racing drivers over allegations of race-fixing. The drivers had refused to speak to state investigators without a grant of immunity from prosecution....

Labor & Employment

04/16/2016

The raging political fight over immigration comes to the Supreme Court on Monday in a dispute that could affect millions of people who are in the United States illegally. The court is weighing the fate of Obama administration programs that cou...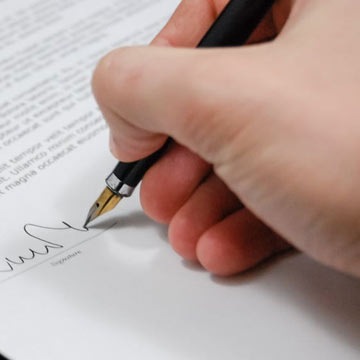 New Rochelle, New York Personal Injury Lawyers
If you or a loved one has been injured in an accident, contact Kommer, Bave & Ollman, LLP, in New Rochelle, New York, immediately. We can answer all your questions and work with you to determine if you have the grounds for a personal injury lawsuit. The attorneys at our firm are determined to resolve even the most difficult of cases. We will work closely with you to determine the best course of action to get your claim or case resolved in the most efficient way possible. We will fight for your right to compensation! No one should have to suffer a financial burden from the result of another person's carelessness. The attorneys at Kommer, Bave & Ollman, LLP will aggressively fight to ensure that justice is served on your behalf.
Business News