Court rejects blocking health warning on sugary drinks ads
Labor & Employment
A federal court in Northern California has rejected an effort to block a new San Francisco law that requires health warnings on ads for sugary drinks.

U.S. District Court Judge Edward M. Chen's decision Tuesday clears the way for the law approved by city lawmakers last year to take effect in July.

The ordinance requires the warnings to appear on ads for soda and other sugar-sweetened beverages that appear on billboards, buses, transit shelters, posters and stadiums within the city.

The labels would read: "WARNING: Drinking beverages with added sugar(s) contributes to obesity, diabetes and tooth decay."

The American Beverage Association and other groups have sued the city to overturn the law. Chen denied their request for an injunction to keep the measure on hold while the case proceeds.
Related listings
Labor & Employment

05/02/2016

The Supreme Court won't step into a dispute between Michigan gaming officials and a group of harness racing drivers over allegations of race-fixing. The drivers had refused to speak to state investigators without a grant of immunity from prosecution....

Labor & Employment

04/16/2016

The raging political fight over immigration comes to the Supreme Court on Monday in a dispute that could affect millions of people who are in the United States illegally. The court is weighing the fate of Obama administration programs that cou...

Labor & Employment

06/22/2015

The Supreme Court ruled Monday that a 66-year-old program that lets the government take raisins away from farmers to help reduce supply and boost market prices is unconstitutional. In an 8-1 ruling, the justices said forcing raisin growers to give up...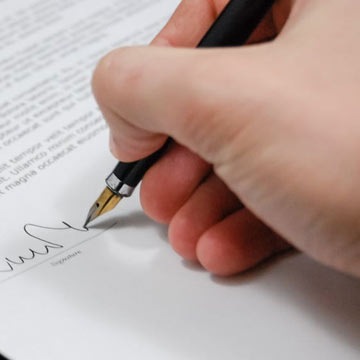 New Rochelle, New York Personal Injury Lawyers
If you or a loved one has been injured in an accident, contact Kommer, Bave & Ollman, LLP, in New Rochelle, New York, immediately. We can answer all your questions and work with you to determine if you have the grounds for a personal injury lawsuit. The attorneys at our firm are determined to resolve even the most difficult of cases. We will work closely with you to determine the best course of action to get your claim or case resolved in the most efficient way possible. We will fight for your right to compensation! No one should have to suffer a financial burden from the result of another person's carelessness. The attorneys at Kommer, Bave & Ollman, LLP will aggressively fight to ensure that justice is served on your behalf.
Business News