Court rules man treated for mental illness can have a gun
Labor & Employment
A Michigan man who can't buy a gun because he was briefly treated for mental health problems in the 1980s has won a key decision from a federal appeals court, which says the burden is on the government to justify a lifetime ban against him.

The Second Amendment case was significant enough for 16 judges on the 6th U.S. Circuit Court of Appeals to participate. Cases usually are heard only by three-judge panels.

Clifford Tyler, 74, of Hillsdale said his constitutional right to bear arms is violated by a federal law that prohibits gun ownership if someone has been admitted to a mental hospital.

In 1985, Tyler's wife ran away with another man, depleted his finances and filed for divorce. He was deeply upset, and his daughters feared he was a danger to himself.

Tyler was ordered to a hospital for at least two weeks. He subsequently recovered, continued working for another two decades and remarried in 1999.

"There is no indication of the continued risk presented by people who were involuntarily committed many years ago and who have no history of intervening mental illness, criminal activity or substance abuse," Judge Julia Smith Gibbons wrote in the lead opinion.

The court on Thursday sent the case back to the federal court in Grand Rapids where the government must argue the merits of a lifetime ban or the risks of Tyler having a gun.

Gibbons suggests Tyler should prevail, based on his years of good mental health.


Related listings
Labor & Employment

09/14/2016

A state appeals court has overruled a western Indiana judge and ordered him to expunge a woman's convictions despite his disgust for her crimes. The Indiana Court of Appeals ruled 2-1 last week that Jay Circuit Judge Brian Hutchison must expunge the ...

Labor & Employment

09/13/2016

An appeals court on Monday rejected a challenge to Michigan's emergency manager law, saying Gov. Rick Snyder's remedy for distressed communities doesn't violate the constitutional rights of residents. Emergency managers have exceptional power to run ...

Labor & Employment

08/12/2016

A federal appeals court on Tuesday dealt another defeat to New Jersey's yearslong attempt to legalize sports betting, setting aside the state's challenge to a federal betting ban. The 3rd U.S. Circuit Court of Appeals ruling invalidated a law passed ...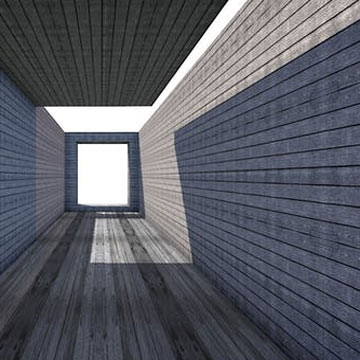 Is Now the Time to Really Call a Special Education Lawyer?
IDEA, FAPE, CHILD FIND and IEPs: The Individuals with Disabilities Education Act (IDEA) guarantees all children with disabilities to a free appropriate public education (FAPE). FAPE starts with a school's responsibility to identify that a child has a disability (Child Find) and create an Individualized Education Program (IEP) to suit the needs of the child. Parents need to be persistent, dedicated and above all else aware of the many services and accommodations that their child is entitled to under the law. As early as this point within your child's special education, many parents will often find themselves in the situation asking, "is now the time to really call a special education lawyer?" Here are a few things to consider when asking yourself that question.
Business News