President Bush Accepts Bolton's U.N. Resignation
Law & Politics
[##_1L|1137233659.jpg|width="200" height="160" alt=""|_##]Washington -- President Bush has accepted "with deep regret" the resignation of U.S. Representative to the United Nations John Bolton.
In a statement released by the White House December 4, the president credited Bolton with leading negotiations in the U.N. Security Council that resulted in unanimous resolutions on North Korean military and nuclear activities, a resolution calling on Iran to suspend the enrichment and reprocessing of uranium, and a U.N. peacekeeping commitment to Sudan.
Bolton was appointed to the post in August 2005 during a period when the U.S. Senate, which normally would vote on the nomination, was in recess. Under the U.S. Constitution, a president may make temporary recess appointments without Senate confirmation.
The president re-nominated Bolton on November 9, but administration officials believed that his nomination did not have enough support in the Senate Foreign Relations Committee to come to the full Senate for a confirmation vote.
Bush said some senators were practicing "stubborn obstructionism" by "obstruct[ing] his confirmation" despite Bolton having the support of the majority of the Senate. "[T]heir tactics will disrupt our diplomatic work at a sensitive and important time," Bush said.
White House press secretary Tony Snow blamed Bolton's difficulties in the Senate on "partisanship and not performance," adding, "for whatever reason the confirmation process seems to be broken."
The press secretary called on both Republicans and Democrats in the Senate to cooperate on "a confirmation process that allows competent people who share the president's goals and policies to become confirmed for key positions."
Related listings
Law & Politics

12/04/2006

[##_1L|1031679674.jpg|width="174" height="197" alt=""|_##]Unable to win Senate confirmation, U.N. Ambassador John Bolton will step down when his temporary appointment expires within weeks, the White House said Monday. President Bush named Bolton to t...

Law & Politics

11/09/2006

(VOA) - The Democratic Party appears to have regained control of both houses of the U.S. Congress from President Bush's Republican Party.American media reports say that challenger Jim Webb has defeated Republican incumbent George Allen in the Senate ...

Law & Politics

11/03/2006

NEW YORK - (ACLU) The American Civil Liberties Union, the National Employment Law Project and the Transnational Legal Clinic at the University of Pennsylvania School of Law today filed a petition urging the Inter-American Commission on Human Rights t...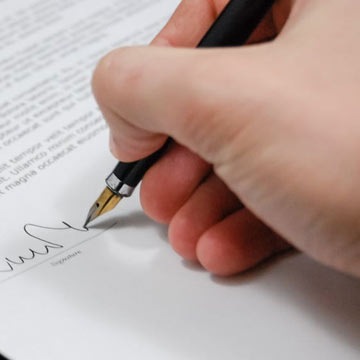 New Rochelle, New York Personal Injury Lawyers
If you or a loved one has been injured in an accident, contact Kommer, Bave & Ollman, LLP, in New Rochelle, New York, immediately. We can answer all your questions and work with you to determine if you have the grounds for a personal injury lawsuit. The attorneys at our firm are determined to resolve even the most difficult of cases. We will work closely with you to determine the best course of action to get your claim or case resolved in the most efficient way possible. We will fight for your right to compensation! No one should have to suffer a financial burden from the result of another person's carelessness. The attorneys at Kommer, Bave & Ollman, LLP will aggressively fight to ensure that justice is served on your behalf.
Business News