Drivers challenge license suspensions for unpaid court debt
Lawyer Blogs

More than 40 states allow the suspension of driver's licenses for people with unpaid criminal or traffic court debt.

But now, advocates across the country are pushing to change that, arguing that such laws are unconstitutional because they unfairly punish poor people and violate due process by not giving drivers notice or an opportunity to show they cannot afford to pay the fees.

Lawsuits have been filed in at least five states over the past two years.

"It's not that I don't want to take care of what I owe. I really wish I could," said Brianna Morgan, a single mother from Petersburg, Virginia, who hasn't had a license in three years because she owes more than $400 in traffic fines and court costs from traffic violations and a disorderly conduct citation.

"I really don't have a way to pay it," said Morgan, who supports herself and her three children on a monthly disability check.

Advocates had a victory this week in Tennessee, where a federal judge ruled that a law that allows the state to revoke the licenses of low-income people with unpaid court debt from past criminal convictions is unconstitutional.

U.S. District Judge Aleta Trauger called the law "powerfully counterproductive" and ordered Tennessee to stop revoking licenses and to reinstate the licenses of people who had theirs revoked due solely to nonpayment of court fees.

"If a person has no resources to pay a debt, he cannot be threatened or cajoled into paying it; he may, however, become able to pay it in the future. But taking his driver's license away sabotages that prospect," Trauger wrote in her ruling Monday.

In Virginia, nearly a million people currently have suspended driver's licenses at least in part because of unpaid court debt, according to the Legal Aid Justice Center, a nonprofit that is challenging the practice in a federal lawsuit. A judge dismissed the case on jurisdictional grounds, but in a ruling in May, the 4th U.S. Circuit Court of Appeals gave the case new life, sending it back to the lower court to allow the plaintiffs to revise the lawsuit.

Millions of drivers nationwide have lost licenses because of such laws. In a study released in September, the justice center estimated that 4.2 million people then had suspended or revoked licenses for unpaid court debt in five states alone: Virginia, Tennessee, Michigan, North Carolina and Texas.
Related listings
The Supreme Court ruled Monday that states can clean up their voting rolls by targeting people who haven't cast ballots in a while.The justices rejected, by a 5-4 vote Monday, arguments in a case from Ohio that the practice violates a federal law int...

A state Court of Appeals judge and a circuit court judge have emerged from a three-way primary and will face off in November for a seat on the Kentucky Supreme Court.Louisville Mayor Greg Fischer has easily won the Democratic nomination in his pursui...

An Arkansas judge on Friday blocked the state from issuing any birth certificates until officials are able to comply with a U.S. Supreme Court ruling that the state's birth certificate law illegally favors heterosexual parents. Pulaski County Circuit...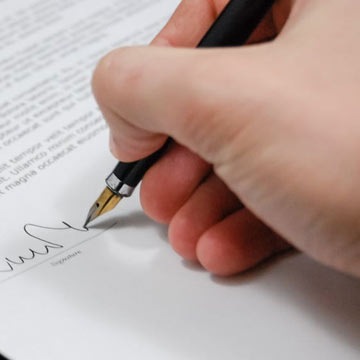 New Rochelle, New York Personal Injury Lawyers
If you or a loved one has been injured in an accident, contact Kommer, Bave & Ollman, LLP, in New Rochelle, New York, immediately. We can answer all your questions and work with you to determine if you have the grounds for a personal injury lawsuit. The attorneys at our firm are determined to resolve even the most difficult of cases. We will work closely with you to determine the best course of action to get your claim or case resolved in the most efficient way possible. We will fight for your right to compensation! No one should have to suffer a financial burden from the result of another person's carelessness. The attorneys at Kommer, Bave & Ollman, LLP will aggressively fight to ensure that justice is served on your behalf.
Business News