Sessions criticizes court order on deposition in census case
Lawyer Blogs
Attorney General Jeff Sessions on Monday criticized a court order that allows for the questioning of Commerce Secretary Wilbur Ross on how a citizenship question came to be added to the 2020 census.

The court's actions, the attorney general said in a speech to the conservative Heritage Foundation, represent an improper attempt "to hold a trial over the inner-workings of a Cabinet secretary's mind."

With his remarks, Sessions waded into a simmering legal dispute that may ultimately be resolved by the Supreme Court, which solidified its conservative majority with the recent addition of Justice Brett Kavanaugh.

The conflict centers on a judge's order that Ross may be deposed by lawyers challenging whether a question on citizenship legally can be included on the census. Plaintiffs in two lawsuits, including more than a dozen states and big cities, have sued, saying the question will discourage immigrants from participating in the census.

The judge, Jesse M. Furman, has said Ross can be questioned about how the citizenship inquiry was added to the census because he was "personally and directly involved in the decision, and the unusual process leading to it, to an unusual degree." A New York-based federal appeals court backed Furman's ruling last week, but Supreme Court Justice Ruth Bader Ginsburg issued a temporary stay.
Related listings
The Illinois Supreme Court has ruled that a woman who was injured after tripping on a poorly maintained sidewalk can move forward with a lawsuit against the city of Danville.The Champaign News-Gazette reports the state's high court ruled 7-0 on Thurs...

More than 40 states allow the suspension of driver's licenses for people with unpaid criminal or traffic court debt.But now, advocates across the country are pushing to change that, arguing that such laws are unconstitutional because they unfai...

The Supreme Court ruled Monday that states can clean up their voting rolls by targeting people who haven't cast ballots in a while.The justices rejected, by a 5-4 vote Monday, arguments in a case from Ohio that the practice violates a federal law int...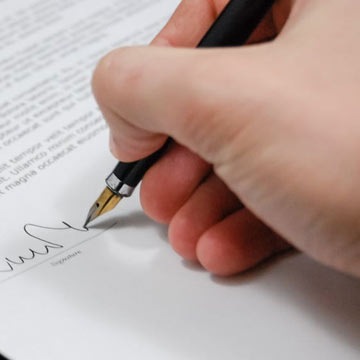 New Rochelle, New York Personal Injury Lawyers
If you or a loved one has been injured in an accident, contact Kommer, Bave & Ollman, LLP, in New Rochelle, New York, immediately. We can answer all your questions and work with you to determine if you have the grounds for a personal injury lawsuit. The attorneys at our firm are determined to resolve even the most difficult of cases. We will work closely with you to determine the best course of action to get your claim or case resolved in the most efficient way possible. We will fight for your right to compensation! No one should have to suffer a financial burden from the result of another person's carelessness. The attorneys at Kommer, Bave & Ollman, LLP will aggressively fight to ensure that justice is served on your behalf.
Business News