Palin's son moves to court program after assaulting father
Legal News Center
Track Palin was formally accepted into a diversion court program Tuesday after assaulting his father, the former first gentleman of the state of Alaska, so severely it left him bleeding from the head.

Palin, the son of 2008 Republican vice presidential candidate and former Alaska Gov. Sarah Palin and Todd Palin, pleaded guilty to misdemeanor criminal trespass after breaking into the family home north of Anchorage last December. The change of plea will allow him to take part in Alaska's Veterans Court, a therapeutic diversion program intended to rehabilitate veterans.

If he completes the program, he will serve 10 days in jail. But under the plea agreement, if he doesn't complete the Veterans Court program, he will serve a year in jail. Palin, a 29-year-old Army veteran who served one year in Iraq, was initially charged with felony burglary and misdemeanor counts of assault and criminal mischief.

Palin, who was dogged by television cameras at a Monday Veterans Court appearance, did not appear in the Anchorage courtroom for Tuesday's change of plea hearing, and instead was allowed to call in from Wasilla.

Palin had attempted to bar the media from covering proceedings in Veterans Court, but the move was challenged by The Associated Press and Anchorage television stations KTVA and KTUU. Judge David Wallace ruled the media and the public have a right to be in the courtroom, but didn't allow cameras in.

During Monday's informal Veterans Court session, Wallace asked Palin how things were going for him. "Doing good, sir," Palin responded, adding he was taking classes and learning patience.
Related listings
Legal News Center

06/21/2018

The man charged with murdering eight people on a New York City bike path and injuring many more spoke out in court Friday over a prosecutor's objection, invoking "Allah" and defending the Islamic State.Sayfullo Saipov, 30, raised his hand to speak im...

Legal News Center

06/09/2018

Texas' highest criminal court narrowly ruled Wednesday that a death row inmate is mentally capable enough to execute, despite a U.S. Supreme Court ruling that his intellectual capacity had been improperly assessed and agreement by his lawyer and pros...

Legal News Center

05/10/2018

A plaster cast used to create a sculpture of President Warren G. Harding found at the Ohio Supreme Court is on display in the building's visitor education center.The likeness was donated by the former president's family.It was used to create the scul...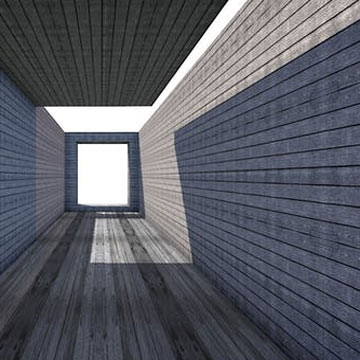 Is Now the Time to Really Call a Special Education Lawyer?
IDEA, FAPE, CHILD FIND and IEPs: The Individuals with Disabilities Education Act (IDEA) guarantees all children with disabilities to a free appropriate public education (FAPE). FAPE starts with a school's responsibility to identify that a child has a disability (Child Find) and create an Individualized Education Program (IEP) to suit the needs of the child. Parents need to be persistent, dedicated and above all else aware of the many services and accommodations that their child is entitled to under the law. As early as this point within your child's special education, many parents will often find themselves in the situation asking, "is now the time to really call a special education lawyer?" Here are a few things to consider when asking yourself that question.
Business News