Ex-Malaysia leader Najib charged with breach of trust, graft
Law & Politics
after a multibillion-dollar graft scandal at a state investment fund led to his stunning election defeat.

He pleaded not guilty to all charges. "I claim trial," he said in a barely audible voice as he stood in the dock at the High Court in Kuala Lumpur. A judge set bail at 1 million ringgit in cash ($250,000) and ordered Najib to surrender his two diplomatic passports.

The patrician and luxury-loving Najib, wearing a suit and a red tie, appeared calm and smiled as he was escorted into the court complex. He was arrested Tuesday by anti-graft officials over the suspicious transfer of 42 million ringgit ($10.4 million) into his bank accounts from SRC International, a former unit of the 1MDB state investment fund that U.S. investigators say was looted of billions by associates of Najib.

Najib was charged with abuse of power leading to gratification under Malaysia's anti-corruption law and three counts of criminal breach of trust. Each charge has a maximum penalty of 20 years in prison. Whipping is also a penalty but Najib would be exempt because of his age.

Anger over the 1MDB saga led to the shocking defeat of Najib's long-ruling coalition in May 9 elections and ushered in the first change of power since independence from Britain in 1957.
Related listings
Law & Politics

06/01/2018

A Massachusetts man charged with vandalizing the boundaries of a symbolic Jewish household known as an eruv is heading to court.Police say 28-year-old Yerachmiel Taube, of Sharon, is scheduled to be arraigned Monday on charges including malicious des...

Law & Politics

05/30/2018

Trump administration attorneys defended the disputed Keystone XL oil sands pipeline in federal court on Thursday against environmentalists and Native American groups that want to derail the project.President Barack Obama rejected the 1,179-mile (1,80...

Law & Politics

04/19/2018

The Oregon Department of Justice has hired a law firm to investigate allegations of discrimination and mismanagement at the state's economic development agency, Business Oregon.The Oregonian/OregonLive reports that in an anonymous letter to Gov. Kate...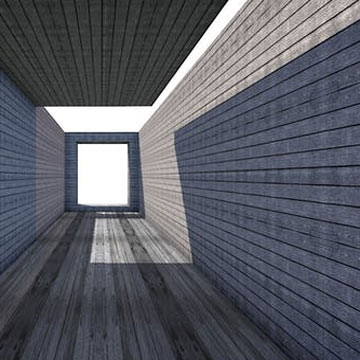 Is Now the Time to Really Call a Special Education Lawyer?
IDEA, FAPE, CHILD FIND and IEPs: The Individuals with Disabilities Education Act (IDEA) guarantees all children with disabilities to a free appropriate public education (FAPE). FAPE starts with a school's responsibility to identify that a child has a disability (Child Find) and create an Individualized Education Program (IEP) to suit the needs of the child. Parents need to be persistent, dedicated and above all else aware of the many services and accommodations that their child is entitled to under the law. As early as this point within your child's special education, many parents will often find themselves in the situation asking, "is now the time to really call a special education lawyer?" Here are a few things to consider when asking yourself that question.
Business News