Law firm hired to investigate economic development agency
Law & Politics
The Oregon Department of Justice has hired a law firm to investigate allegations of discrimination and mismanagement at the state's

economic development agency, Business Oregon.

The Oregonian/OregonLive reports that in an anonymous letter to Gov. Kate Brown earlier this month, a group of employees described

hostile working conditions and accused leadership of gender bias and misusing taxpayer funds. The letter asked the governor to

undertake an investigation and said the employees had retained Portland labor attorney Dana Sullivan "to help ensure employment rights

are protected as a result of this complaint."

The Justice Department will be supervising the probe. Its agreement with the Portland office of Perkins Coie provides for a maximum cost

of $50,000. The budget could go quickly, as the firm's partners command $525 to $630 an hour, and paralegals and associates bill out at

$150 to $445 an hour.

The agreement specifically directs Perkins Coie to undertake "an attorney-client privileged investigation," meaning the Justice Department

or Business Oregon could try to exempt the findings from disclosure under public records law. It also says the law firm could be called on

to provide legal advice to the DOJ, the governor's office or the "benefitting agency" - Business Oregon.

The Justice department did not respond to questions about the agreement, whether it would make the findings public or whether that

decision would be made by Business Oregon.


Related listings
Law & Politics

06/01/2018

A Massachusetts man charged with vandalizing the boundaries of a symbolic Jewish household known as an eruv is heading to court.Police say 28-year-old Yerachmiel Taube, of Sharon, is scheduled to be arraigned Monday on charges including malicious des...

Law & Politics

05/30/2018

Trump administration attorneys defended the disputed Keystone XL oil sands pipeline in federal court on Thursday against environmentalists and Native American groups that want to derail the project.President Barack Obama rejected the 1,179-mile (1,80...

Law & Politics

04/11/2018

Arkansas officials asked the state's highest court on Monday to allow them to enforce a voter ID law in the May 22 primary despite a judge blocking the measure and calling it unconstitutional.Secretary of State Mark Martin asked the Arkansas Supreme ...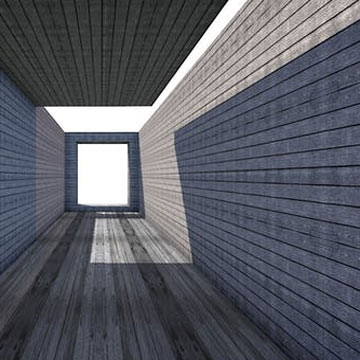 Is Now the Time to Really Call a Special Education Lawyer?
IDEA, FAPE, CHILD FIND and IEPs: The Individuals with Disabilities Education Act (IDEA) guarantees all children with disabilities to a free appropriate public education (FAPE). FAPE starts with a school's responsibility to identify that a child has a disability (Child Find) and create an Individualized Education Program (IEP) to suit the needs of the child. Parents need to be persistent, dedicated and above all else aware of the many services and accommodations that their child is entitled to under the law. As early as this point within your child's special education, many parents will often find themselves in the situation asking, "is now the time to really call a special education lawyer?" Here are a few things to consider when asking yourself that question.
Business News