The Latest: Zimbabwe's president welcomes court challenge
Law & Politics
Zimbabwe's president says people are free to approach the courts if they have issues with the results of Monday's election, which he carried with just over 50 percent of the vote.

President Emmerson Mnangagwa spoke to journalists shortly after opposition leader Nelson Chamisa called the election results manipulated and said they would be challenged in court. Chamisa received 44 percent of the vote but says his supporters' own count gave him 56 percent.

Mnangagwa is praising the vote as free and fair despite the opposition concerns and those of international election observers who noted the "extreme bias" of state media and the "excessive" use of force when the military cracked down on opposition protesters in the capital on Wednesday.

The president also is looking forward to his inauguration, saying that under the constitution it should happen nine days after election results are declared.

Zimbabwe's president is praising "a free, fair and credible election, as we have always promised" and "unprecedented flowering of freedom and democracy in our beloved homeland" even as the opposition loudly rejects the results.

President Emmerson Mnangagwa spoke shortly after opposition leader Nelson Chamisa said Monday's peaceful election had been manipulated and said the results would be challenged in court.

Mnangagwa, a former enforcer of longtime leader Robert Mugabe, has tried to recast himself as a voice of change. He is calling the deadly violence against opposition supporters in the capital on Wednesday "unfortunate" and says Chamisa has a crucial role to play in Zimbabwe's future.
Related listings
Law & Politics

07/01/2018

after a multibillion-dollar graft scandal at a state investment fund led to his stunning election defeat.He pleaded not guilty to all charges. "I claim trial," he said in a barely audible voice as he stood in the dock at the High Court in Kuala Lumpu...

Law & Politics

06/01/2018

A Massachusetts man charged with vandalizing the boundaries of a symbolic Jewish household known as an eruv is heading to court.Police say 28-year-old Yerachmiel Taube, of Sharon, is scheduled to be arraigned Monday on charges including malicious des...

Law & Politics

05/30/2018

Trump administration attorneys defended the disputed Keystone XL oil sands pipeline in federal court on Thursday against environmentalists and Native American groups that want to derail the project.President Barack Obama rejected the 1,179-mile (1,80...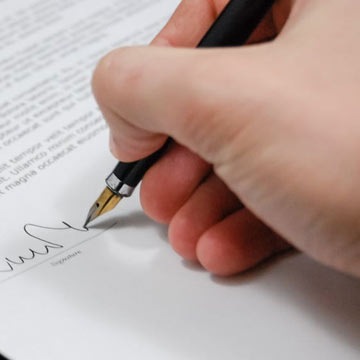 New Rochelle, New York Personal Injury Lawyers
If you or a loved one has been injured in an accident, contact Kommer, Bave & Ollman, LLP, in New Rochelle, New York, immediately. We can answer all your questions and work with you to determine if you have the grounds for a personal injury lawsuit. The attorneys at our firm are determined to resolve even the most difficult of cases. We will work closely with you to determine the best course of action to get your claim or case resolved in the most efficient way possible. We will fight for your right to compensation! No one should have to suffer a financial burden from the result of another person's carelessness. The attorneys at Kommer, Bave & Ollman, LLP will aggressively fight to ensure that justice is served on your behalf.
Business News