Courts finds suspect in neo-Nazi trial guilty of 10 killings
Legal News Center
A German court on Wednesday found the main defendant in a high-profile neo-Nazi trial guilty over the killing of 10 people - most of them migrants - who were gunned down between 2000 and 2007 in a case that shocked Germany and prompted accusations of institutional racism in the country's security agencies.

Judges sentenced Beate Zschaepe to life in prison for murder, membership of a terrorist organization, bomb attacks that injured dozens and several lesser crimes including a string of robberies. Four men were found guilty of supporting the group in various ways and sentenced to prison terms of between 2½ and 10 years.

Presiding judge Manfred Goetzl told a packed Munich courtroom that Zschaepe's guilt weighed particularly heavily, meaning she is likely to serve at least a 15-year sentence. Her lawyers plan to appeal the verdict.

The 43-year-old showed no emotion as Goetzl read out her sentence. A number of far-right activists attending the trial clapped when one the co-accused, Andre Eminger, received a lower sentence than expected.

Zschaepe was arrested in 2011, shortly after her two accomplices were found dead in an apparent murder-suicide. Together with the men, Uwe Mundlos and Uwe Boehnhardt, she had formed the National Socialist Underground, a group that pursued an ideology of white racial supremacy by targeting migrants, mostly of Turkish origin.

Goetzl said the trio agreed in late 1998 to kill people "for anti-Semitic or other racist motivations" in order to intimidate ethnic minorities and portray the state as impotent.

They planned to wait until they had committed a series of killings before revealing their responsibility, in order to increase the public impact of their crimes.
Related listings
Legal News Center

07/11/2018

How much of Florida school shooting suspect Nikolas Cruz's statement to investigators should be made public is an issue going before a judge.A hearing is set Monday on whether any or all of the Marjory Stoneman Douglas High School shooting suspect's ...

Legal News Center

06/21/2018

The man charged with murdering eight people on a New York City bike path and injuring many more spoke out in court Friday over a prosecutor's objection, invoking "Allah" and defending the Islamic State.Sayfullo Saipov, 30, raised his hand to speak im...

Legal News Center

06/19/2018

Track Palin was formally accepted into a diversion court program Tuesday after assaulting his father, the former first gentleman of the state of Alaska, so severely it left him bleeding from the head.Palin, the son of 2008 Republican vice presidentia...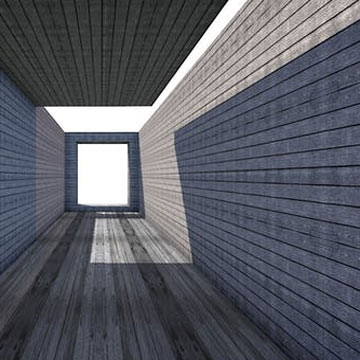 Is Now the Time to Really Call a Special Education Lawyer?
IDEA, FAPE, CHILD FIND and IEPs: The Individuals with Disabilities Education Act (IDEA) guarantees all children with disabilities to a free appropriate public education (FAPE). FAPE starts with a school's responsibility to identify that a child has a disability (Child Find) and create an Individualized Education Program (IEP) to suit the needs of the child. Parents need to be persistent, dedicated and above all else aware of the many services and accommodations that their child is entitled to under the law. As early as this point within your child's special education, many parents will often find themselves in the situation asking, "is now the time to really call a special education lawyer?" Here are a few things to consider when asking yourself that question.
Business News